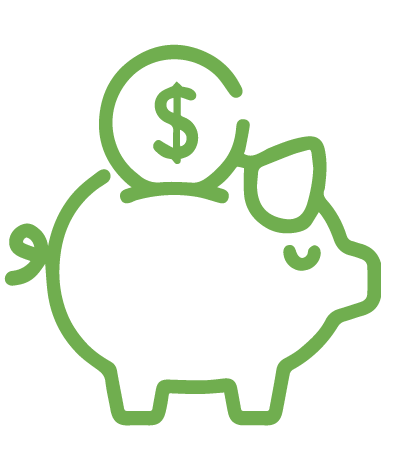 TF9
International Finance
Global financial safety net and post-pandemic challenges to financial stability
Governance and coordination of international financial institutions
External debt, financial sustainability and debt relief of developing and low-income countries
Transparency and corruption in international capital flows
Digital Money and Finance
Public and private debt sustainability: global monitoring and coordinated adjustment strategies
Evolution and coordination of central bank strategies and global financial cycle
Coping with new sources of financial instability: climate change, shadow banking, inequalities, AI

Finance and ESGs

Policy proposals to exit the COVID global recession
Franco Bruni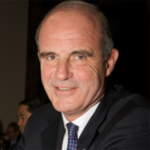 Franco Bruni is ISPI Vice President and Co-Head, Centre on Europe and Global Governance. He is Professor Emeritus in the department of economics of Bocconi University. Italian member of the European Shadow Financial Regulatory Committee, he has co-chaired the task force International Financial Architecture in the T20 since 2018. He has been Vice President and President of the Société Européenne de Recherches Financières. Holds degrees from Bocconi and MIT. He has been Visiting Professor in several international universities, including NYU, Fudan and, Getulio Vargas. He authored many publications in the fields of macroeconomics, European economics, international banking and finance. He has been an independent member of the Board of Saipem(1998-2005), Unicredit Banca Mobiliare (2000-2007), Pirelli (2005-2014), Mediaset (2015-18).

Kevin Gallagher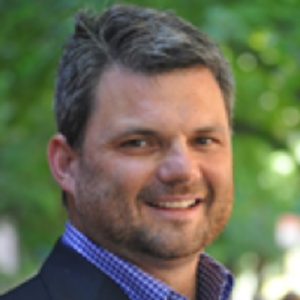 Dr. Kevin P. Gallagher is a professor of global development policy at Boston University (BU), where he directs the Global Development Policy Center (GDP Center. He also serves on the United Nations Committee for Development Policy. He has served on the U.S. Department of State's Investment Subcommittee of the Advisory Committee on International Economic Policy and the National Advisory Council on trade policy at the Environmental Protection Agency. He has been a visiting or adjunct professor at the Paul Nitze School for Advanced International Studies at Johns Hopkins University, the Fletcher School of Law and Diplomacy, Tufts University; El Colegio de Mexico in Mexico; Tsinghua University in China; and the Center for State and Society in Argentina. He has published extensively in the fields of global economic governance and sustainable development.

Haihong Gao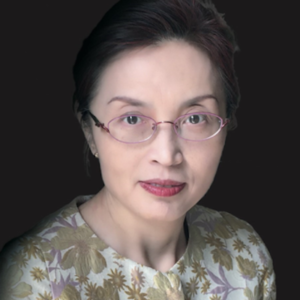 Professor Haihong Gao is Director of Research Center for International Finance, Institute of World Economics and Politics (IWEP), Chinese Academy of Social Sciences (CASS), and Lead Fellow of CASS project "China and International Financial System". She serves as Standing Council Director of China Society of World Economy and China Society for Finance and Banking. She was appointed as Chief Economist of the Network of East Asian Think-Tanks (NEAT), China Working Group; Co-Chair of T20 Japan Task Force on International Financial Architecture. She has won CASS Excellent Paper Awards several times, and received British Council Chevening Scholarship and World Bank Youth Fellowship. Her publications include academic papers and books in the fields of international monetary system, currency internationalization, regional financial cooperation and Chinese economy, etc.

José Siaba Serrate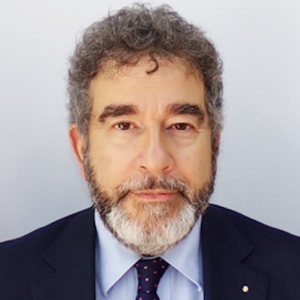 José Siaba Serrate is a member of the Argentine Council of Foreign Relations (CARI), of the Argentine Academy of Capital Markets, and of the International Policy Institute of the Argentine Academy of Political and Moral Sciences. He is a Lecturer at Universidad de Buenos Aires and UCEMA and was awarded with the Konex Prize on Economic Analysis in 2017. He is also founder and CEO of Estudio Siaba Serrate, an economic consultancy. He regularly writes columns for Ambito Financiero, Argentina's leading financial daily. He served as Co-Chair of the T20 International Financial Architecture Task Force under Argentina´s, Japan´s, and Saudi Arabia´s G20 Presidencies.

Akshay Mathur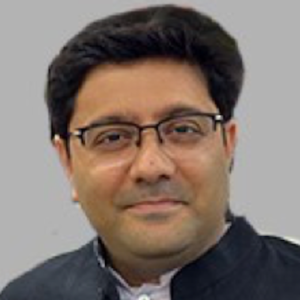 Akshay is the Director of ORF Mumbai and head of the Geoeconomics Studies Programme across all ORF centres. He is also a Senior Fellow with the Centre for International Governance Innovation (CIGI), based in Waterloo, Canada. Prior to joining ORF, Akshay was the Chief Executive Officer, Director of Research and Senior Fellow of Geoeconomic Studies at Gateway House: Indian Council on Global Relations. Before joining Gateway House, he worked as a Principal Architect with the corporate strategy group at Fidelity Investments at its headquarters in Boston, specifically the Advanced Research, Strategy Formulation, and Business Architecture division. Akshay has written columns for Indian and foreign news publications, such as the Financial Times, Economic Times, and Business Standard.

Maria Demertzis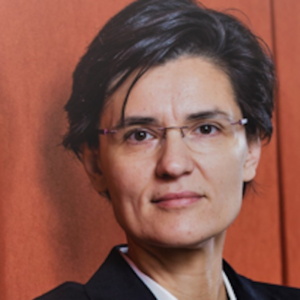 Maria Demertzis is Deputy Director at Bruegel. She has previously worked at the European Commission and the research department of the Dutch Central Bank. She has also held academic positions at the Harvard Kennedy School of Government in the USA and the University of Strathclyde in the UK, from where she holds a PhD in economics. She has published extensively in international academic journals and contributed regular policy inputs to both the European Commission's and the Dutch Central Bank's policy outlets.

Domenico Siniscalco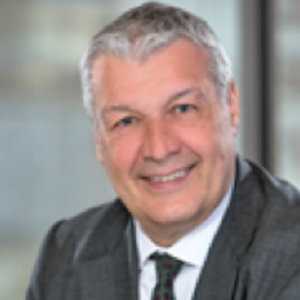 Domenico Siniscalco has been Managing Director and Vice Chairman at Morgan Stanley Europe since 2006. He is Country Head of Italy and Head of Government Coverage EMEA. Before joining Morgan Stanley, he was Director General of the Italian Treasury (September 2001 to July 2004) and then became Italian Minister of Economy & Finance (July 2004 to September 2005). He developed a successful academic career at Cambridge (from where he holds a PhD in Economics), Louvain la Neuve, Johns Hopkins and at Torino University. He is also a member of the World Economic Forum, of the Institute of International Finance, of the International Finance Forum of Beijing and of the Future Investment Initiative Institute. H publications include academic books and articles in environmental economics, privatisations, and structural change.
M. Chatib Basri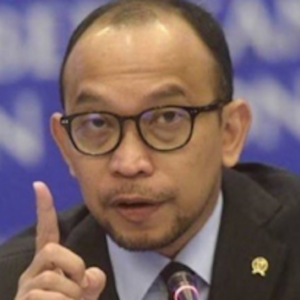 Muhamad Chatib Basri, is a former Minister of Finance of Indonesia. Previously he was the Chairman of the Indonesian Investment Coordinating Board. He was Ash Centre Senior Fellow at the Harvard Kennedy School, Harvard University (2015-2016); Pacific Leadership Fellow at the Centre on Global Transformation, University of California at San Diego (2016); NTUC Professor of International Economic Relation, RSIS, NTU, Singapore (2016); He was also a Thee Kian Wie Distinguished Visiting Professor at the Australian National University (2016-2017). Dr Basri is a Chairman of the PT Bank Mandiri Tbk and Chairman of the PT XL-Axiata. He teaches at the Department of Economics University of Indonesia and C0-founded CReco Research Institute, a Jakarta based economic consultancy in 2010. Dr Basri is a member of the World Bank Advisory Council on Gender and Development. He has published a number of papers in international journals and actively writes for various leading newspapers and magazines in Indonesia.

Carlo Mongini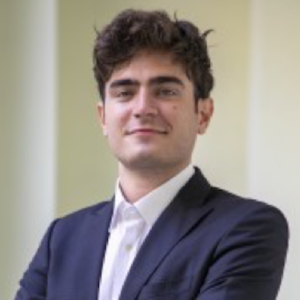 Carlo Mongini is a Research Trainee at the Europe and Global Governance Programme. He holds an MA in Philosophy, Politics & Economics from Erasmus University Rotterdam and an MSc in Public Policy and Administration from the London School of Economics and Political Science. He writes for online journals and newspapers about European politics. Prior to joining ISPI, he collaborated with a US-based geopolitical consultancy as an expert on Italian politics and interned with an MEP in Brussels.