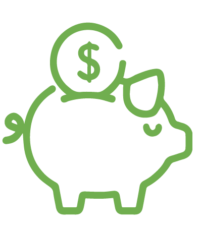 TF9 – International Finance
COUNTERCYCLICAL SOVEREIGN FINANCING MECHANISM FOR EM ECONOMIES' POST-COVID-19 RECOVERY: OPPORTUNITIES FOR MULTILATERAL ACTION BY THE G20
As they fight the Covid-19 pandemic, countries across the world are pushed to spend big to weather the crisis. Due to their limited fiscal capacity, many low- and middle-income countries are facing debt distress which might lead to a future debt restructuring process. With the current conventional instrument of sovereign debt, debt restructuring is a painful process and sometimes hurts the economy more than is necessary. To improve the current approach, we propose an alternative sovereign debt instrument with the critical features of an automatic, rules-based restructuring process for bonds issued and a guarantee provided under this facility.

Andry Asmoro
Bank Mandiri
Alvin Lumbanraja
Kellogg School of Management, Northwestern University
Teuku Riefky
University of Indonesia (LPEM FEB UI)