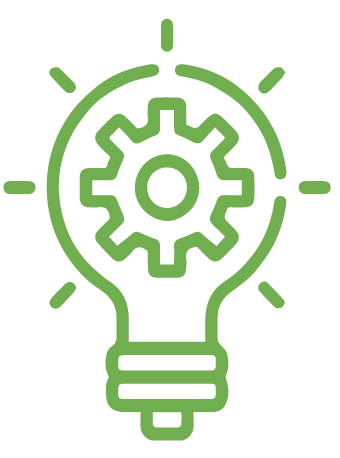 This document collects the ideas and proposals of the Co-Chairs of Task Force 11, as well as other experts and colleagues who provided further inputs to reform and enhance the T20 process.
Paolo Magri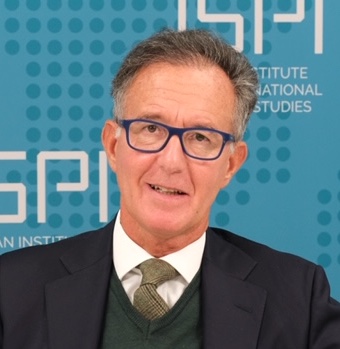 Paolo Magri is Executive Vice President of the Italian Institute for International Political Studies (ISPI) and Professor of International Relations at Bocconi University. He is member of the Strategic Committee of the Italian Ministry of Foreign Affairs and International Cooperation, member of the Europe Policy Group of the World Economic Forum (Davos) and member of the Board of Directors of the Italy-China Foundation. He is also member of the Scientific Committees of the Elcano Royal Institute, the Center of Excellence for Stability Police Units (CoESPU) and of the Military Centerfor Strategic Studies (Ce.Mi.S.S.). He is a regular speaker, writer and commentator to diverse media outlet on global issues, US foreign policy, Iran and Middle East. Previously, he served as Programme Director to the UN Secretariat in New York and, up to 2005, as Director of International Affairs at Bocconi University in Milan.

Jim McGann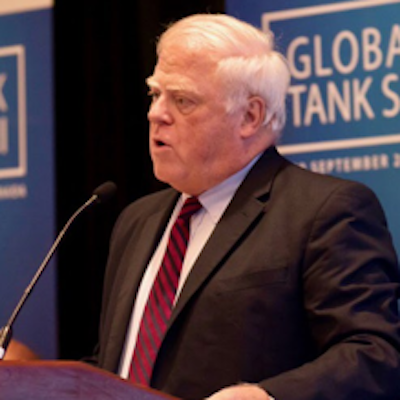 Dr James G. McGann is a Senior Lecturer of International Studies at the Lauder Institute, Director of the Think Tanks and Civil Societies Program and a Senior Fellow at the Fels Institute of Government at the University of Pennsylvania. Prior to assuming his current post, Dr. McGann was Assistant Director of the International Relations Program at the University of Pennsylvania. Dr. McGann has served as a consultant and advisor to the World Bank; the United Nations; the Asian Development Bank; the United States Agency for International Development; the Soros, Rockefeller, MacArthur, Hewlett and Gates foundations; the Carnegie Corporation; and foreign governments on the role of non-governmental, public policy and public engagement organizations in civil society. He was an assistant professor of Political Science at Villanova University where he taught international relations, international organizations and international law. He has served as the Senior Vice President for the Executive Council on Foreign Diplomats, the Public Policy Program Officer for the Pew Charitable Trusts, the Assistant Director of the Institute of Politics, John F. Kennedy School of Government at Harvard University. He also served as a Senior Advisor to the Citizens' Network for Foreign Affairs and the Society for International Development. Dr. McGann earned his M.A. and Ph.D. from the University of Pennsylvania. His research and consulting have enabled him to work with governments and civil society organizations in over 114 countries. He has authored over 15 books on think tanks and is the creator and editor of the annual Global Go To Think Tank Index.
Fahad Alturki
Fahad Alturki is Vice President of Research at King Abdullah Petroleum Studies and Research Center (KAPSARC). In this role he oversees KAPSARC's research programs and priorities, ensuring that these are strategically focused on impacts within the Kingdom of Saudi Arabia, both regionally and globally. Externally, Dr. Fahad is an independent board member of the General Authority of Statistics Board of Directors and the Islamic Corporation for the Development of the Private Sector (ICD). Prior to joining KAPSARC, Dr. Fahad was the chief economist and head of research at Jadwa Investment Company in Riyadh, where he managed the economic research department and published regular reports on issues related to the Saudi and global economies and the world oil market. He was also the chairperson of the Public Funds Board, a board member of the Jadwa REIT Al Haramain Fund and Jadwa REIT Saudi Fund, and a member of Jadwa's executive management committee.
Gala Díaz Langou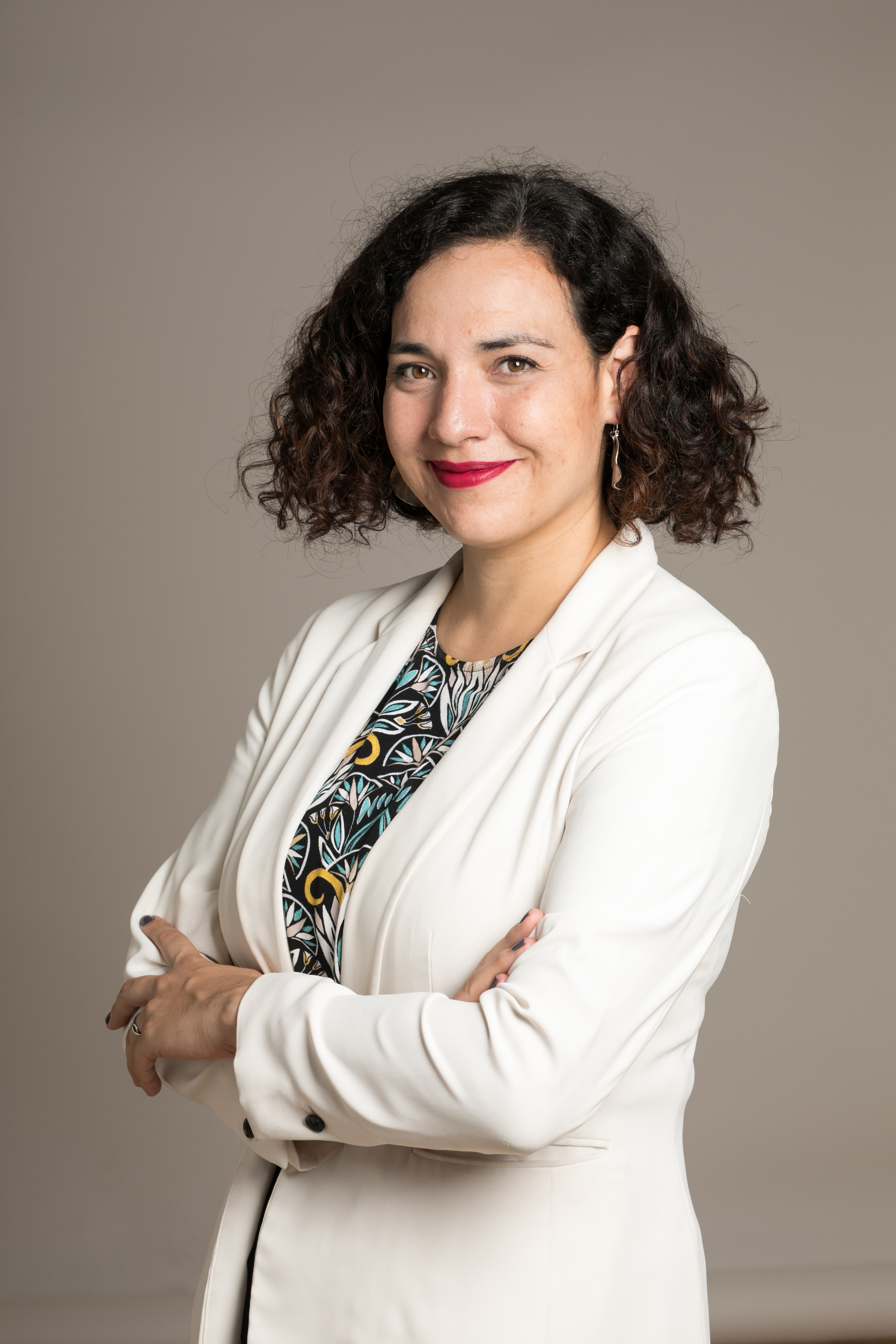 Gala Díaz Langou is the Executive Director at CIPPEC. She holds an MA Degree in Public Policy and Development Management (Georgetown University) and a BA in International Studies (Universidad Torcuato Di Tella). She is a professor at di Tella University. She is a Delegate to W20 representing Argentina. She was a speaker at TEDx Río de la Plata in 2019. She was the Social Protection Director at CIPPEC until April 2021. She has also worked as an international consultant for several UN agencies and other international organizations and governments of the Latin American Region. Her work is focused on doing applied research on gender and children's rights. She has authored over 50 publications on social policy in Latin America, including a book on Early Childhood in Argentina (2015), a book on Gender Economic Equity and G20 (2018) and a book on Gender and Labour in Argentina (2019).
Naoyuki Yoshino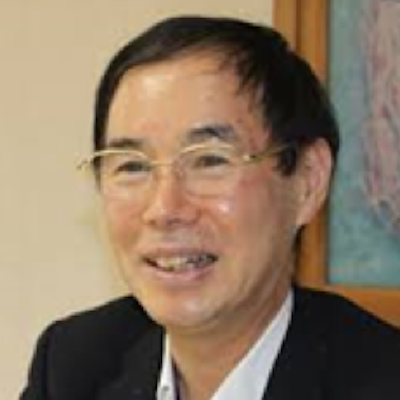 Professor Emeritus (Economics) of Keio University in Tokyo Japan, Visiting Professor at GRIPS and Director of Financial Research Center (FSA Institute, Government of Japan). PhD from Johns Hopkins University (where his thesis supervisor was Sir Alan Walters (UK Prime Minister Margaret Thatcher's Economic Adviser)). Assistant Professor at State University of New York, Visiting scholar at MIT (USA), Visiting Scholar at the Central Bank of Japan, Visiting Professor at the Univ. of New South Wales (Australia), Fondation Nationale des Sciences Politiques (France). He received Honorary Doctorates from Univ. of Gothenburg (Sweden) and Martin Luther University of Halle-Wittenberg (Germany). He was conferred Fukuzawa award from Keio University for his contribution to research. He was the Dean/CEO of Asian Development Bank Institute (ADBI) in Tokyo (2014-2020), President of Financial System Council, Chair-person of JGB Investors' meeting at MOF and Lead-Chair-T20-Japan (2019).

Philips Vermonte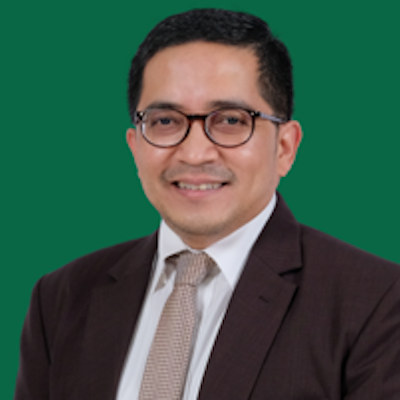 Philips J. Vermonte joined CSIS in 2001. He received his Master of Arts degree in international studies from Department of Politics, the University of Adelaide, Australia, in 2001, funded by the AusAID scholarship. He obtained his Ph.D in Political Science at Northern Illinois University, Dekalb, USA in 2012. He is one of the founding members of the policy research network (ProREP). He is one of the expert respondents (narasumber ahli) of Metro TV and actively contributes to the Jakarta Post and Tempo Magazine.

Samir Saran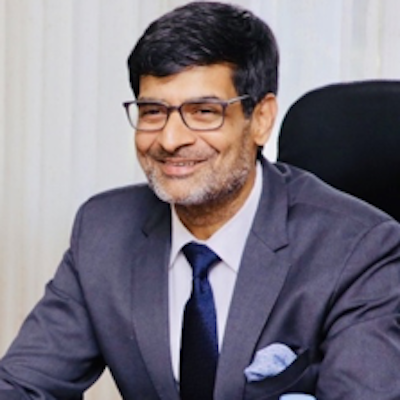 Samir Saran is the President of Observer Research Foundation (ORF), one of Asia's most influential think tanks. His research focuses on issues of global governance, climate change and energy policy, technology and new media, and India's foreign policy. He curates the Raisina Dialogue, India's annual flagship platform on geopolitics and geo-economics, and chairs CyFy, India's annual conference on cybersecurity and internet governance. He spearheads the foundation's efforts to foster new international partnerships and globalise its platforms. Samir is a Commissioner of The Global Commission on the Stability of Cyberspace, a member of the Regional Action Group of the World Economic Forum (WEF) and is a part of WEF's Global Future Council on Geopolitics. He also sits on the Board of Microsoft's Digital Peace Now initiative. Samir lectures around the globe and, on occasion, advises investors and enterprises on geopolitical trends in the Indo-Pacific Region. Samir's recent published works include "The New World Disorder And The Indian Imperative" with Shashi Tharoor and "Pax Sinica: Implications for the Indian Dawn" with Akhil Deo.

Marlos Lima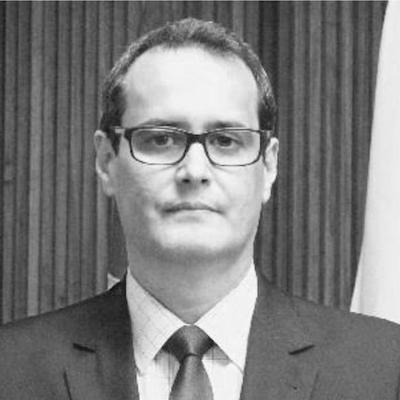 Professor Marlos Lima is the Director for International Affairs at the Getulio Vargas Foundation (FGV). He also teaches postgraduate courses on strategic planning, public policy, scenario building, and decision-making under uncertainty. Professor Lima has been involved in many private and public initiatives abroad and in Brazil. He is an economist at the Brazilian School of Economics, a visiting professor at many universities in Latin America, a founding member of the Latin American Group for Public Administration (GLAP/IIAS), and a member of the American Academy of Management. Lima holds a master's degree in public administration and a PhD in management from FGV.

Ettore Greco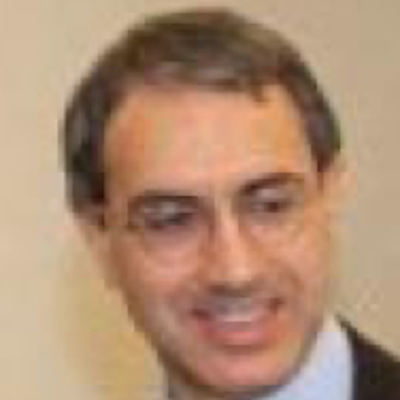 Ettore Greco is Executive Vice President of the IAI and also Head of the Multilateralism and global governance programme of the institute. He was also Director of the IAI from 2008 to 2017. He worked as visiting fellow at the Brookings Institution from January 2006 to July 2007. He taught at the universities of Parma and Bologna. From 2000 to 2006 he worked as correspondent for the Economist Intelligence Unit. From 1993 to 2000 he directed the IAI's program on Central and Eastern Europe. He was also Deputy Director of the IAI from 1997 to 2008. From 2000 to 2006 he was Editor of The International Spectator. He is the author of a number of publications on the EU's institutions and foreign policy, transatlantic relations and the Balkans. He has been a free-lance journalist since 1988.
Antonio Villafranca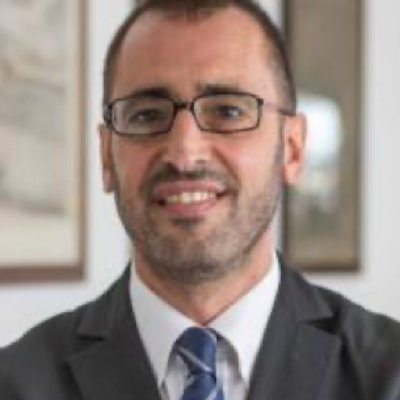 Antonio Villafranca is ISPI Director of Studies and Co-Head of the Europe and Global Governance Centre. He is lecturer of International Relations at the Bocconi University (Milan), where he was also lecturer of European Economic Policies (2016-2018), and of 'Structure of International Society' at the IULM University. He is Non Resident Senior Fellow at the Chongyang Institute of the Renmin University (Beijing).
At ISPI he has coordinated several research projects funded by Italian Institutions (such as the "Osservatorio di Politica Internazionale" of the Italian Parliament) and by the EU Commission and Parliament (including Gr:een, Rastanews, Trade and Economic Relations with Asia, and Parlatrade).
He has extensively published on global and European governance and on EU policies. Selected publications include: Europe in Identity Crisis. The Future of the EU in the Age of Nationalism (edited with C. Altomonte), ISPI, 2020; The Quest for Global Monetary Policy Coordination (with F. Bruni and J. Siaba Serrate), Economics E-Journal, Kiel Institute, 2019; Global Governance and the Role of the EU. Assessing the Future Balance of Power (edited with C. Secchi), Edward Elgar Publishing, 2011. He is an economist by training and received his MA from the Catholic University of Milan where he also specialised in Economics and International Relations.