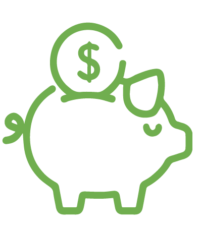 TF9 – International Finance
STRENGTHENING THE GLOBAL FINANCIAL SAFETY NET BY BROADENING SYSTEMATIC ACCESS TO TEMPORARY FOREIGN LIQUIDITY
The COVID-19 pandemic has highlighted long-standing fractures in the international financial system, especially weaknesses in the safety net for emerging market and developing economies (EMDEs). We present a proposal to provide short-term liquidity to EMDEs that face balance of payment stresses due to global shocks. Our proposal for a liquidity insurance mechanism would, in effect, institutionalize the ad hoc swap lines provided by the central banks of the major countries, providing and broadening access to short-term lines of credits to EMDEs. The structure of the mechanism would involve insurance premiums based on publicly observed macroeconomic variables, rather than the ex-ante or ex-post conditionality associated with programs currently offered by the International Monetary Fund (IMF), thereby eliminating the stigma that seeking insurance might signal a country's weakness. Such a mechanism would alleviate pressures on IMF resources and allow the institution to focus on its core mission of conducting surveillance and fixing the policies of countries that have deeper solvency problems.
Brahima Coulibaly
The Brookings Institution
Eswar Prasad
The Brookings Institution