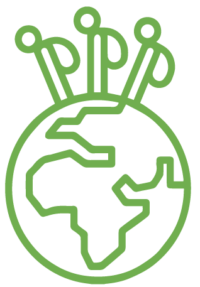 TF10 – Migration
ENVIRONMENT, MIGRATION AND URBANISATION: CHALLENGES AND SOLUTIONS FOR LOW- AND MIDDLE-INCOME COUNTRIES

The environment is closely related to migration and urbanisation processes. Changing environmental and socioeconomic factors are driving migration from rural areas into cities, resulting in unprecedented urban growth. This in turn creates new environmental risks and vulnerabilities; but it also offers opportunities to design sustainable and inclusive urban living. Addressing this complex nexus requires a holistic approach that considers the connections between different systems and policy domains, while promoting just climate transitions.
Climate mitigation and adaptation can minimise the impact of the environment on migration, while we also need to strengthen resilience, including frameworks for protection and inclusion in migrant origin areas and cities.
Roman Hoffmann
International Institute for Applied Systems Analysis
Raya Muttarak
International Institute for Applied Systems Analysis