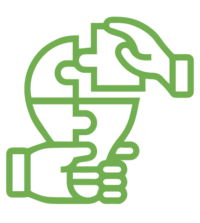 Agricultural production is both strongly affected by climate change and a major contributor to climate change, with agriculture and land use change accounting for about one fifth of total global greenhouse gas emissions – more than for transport or industrial uses. Agricultural production benefits from substantial government support, costing at least US$640 billion per year worldwide. Past and current support have an impact on greenhouse gas emissions by influencing the composition and location of output, and production practices.
This brief summarises evidence indicating that simple elimination of all existing support measures would do little to reduce global emissions from agriculture, while they could be cut by as much as 40 per cent with "smart repurposing" that would shift resources towards R&D and incentives for the widespread adoption of productivity-enhancing and climate-resilient production practices. Such policy reform, if concerted globally, will also provide win-win solutions for reducing poverty (SDG1), improve food security and reduce the cost of a healthy diet (SDG2), while improving global welfare, reducing global inequalities and improving biodiversity (SDGs 8, 10 and 15).
The brief recommends that the G20: (i) support the international AgIncentives Consortium to serve as an enhanced platform to monitor the environmental, as well as the economic and social impacts of agricultural support measures; (ii) prepare a guidance note for the international coordination of smart repurposing of agricultural support measures to align these with common objectives of sustainability and efficiency of food systems, poverty reduction, food security and affordability of healthy diets for all; and (iii) organise joint sessions of Agriculture, Finance and Development Track Ministers to engage in policy dialogue leading to concerted action for the repurposing of agricultural support measures.

Madhur Gautam
The World Bank
David Laborde
International Food Policy Research Institute (IFPRI)
Abdullah Mamun
International Food Policy Research Institute (IFPRI)
Will Martin
International Food Policy Research Institute (IFPRI)
Valeria Piñeiro
International Food Policy Research Institute (IFPRI)
Rob Vos
International Food Policy Research Institute (IFPRI)