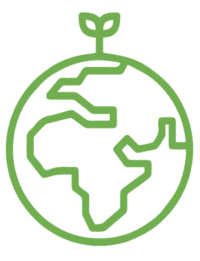 The G20 should control climate change by mobilizing nature-based solutions to:
1. Foster forests ecosystems by supporting the Restor platform to help re-grow one trillion trees by 2025;
2. Preserve peatlands and wetlands as natural protected areas;
3. Clean cities by cutting air and lead pollution by 25% by 2025 and reducing heat sinks;
4. Green coasts, including on small island developing states, through "SDR for NBS" swaps.
5. Raise renewables' share of energy to 25% by 2030, and by doubling nature-intensive geothermal, tidal and wave power's share by 2025 to cut coal;
6. Lower Land-Use Stress, by shifting from animal to plant-based agriculture, and minimizing methane emissions.

Thomas Crowther
ETH Zurich
Thomas Elliott
ETH Zurich
James Hospedales
EarthMedic and EarthNurse Foundation
John Kirton
G20 Research Group
Rachel Kupka
Global Alliance on Health and Air Pollution
Marina Larionova
Center for International Institutions Research
Rajani Ranjan Rashmi
The Energy Research Institute
Laura Schaefli
Global Alliance on Health and Air Pollution
Andrey Shelepov
Center for International Institutions Research
Brittaney Warren
G20 Research Group