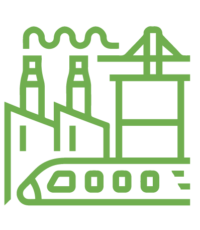 The financing gap has been a major concern for countries to realise their 2030 Agenda for Sustainable Development even before the coronavirus (COVID-19) pandemic outbreak. Quality infrastructure is needed to accelerate the service provisions in the 2030 Agenda.
Closing the trillion-dollar infrastructure gap and addressing social, environmental and economic priorities will require global policy directives that build on and support local development. Revenue bonds can be used to channel a portion of the tax revenues from infrastructure spillover effects to private investors. Crowdfunding collected from private investors can be a source of financing to small and medium-sized enterprises (SMEs) which will leverage the tax revenue and return to investors in infrastructure. Crowdfunding can be used for local solar power projects and small hydro projects to supply electricity in rural communities. Innovation in government policies to accommodate extreme behavioural changes in the aftermath of the COVID-19 pandemic and the urgent needs for health services, water and sanitation are analysed further in this policy brief.
The policy brief emphasises the financing aspects, and how government policy innovation can meet the urgent needs of financing for infrastructure provision under the Sustainable Development Goals in the aftermath of the pandemic.

Shamshad Akhtar
Pakistan Stock Exchange

Amar Bhattacharya
Center for Sustainable Development, Brookings Institute

Nicolas J.A. Buchoud
Grand Paris Alliance for Sustainable Investment

Nella Sri Hendriyetty
Asian Development Bank Institute (ADBI)

Naoyuki Yoshino
Keio University