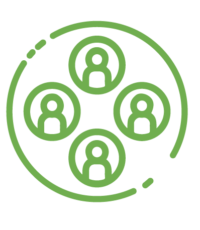 The longer-term impact of the COVID-19 pandemic on skills, jobs and welfare raises key challenges that are common to the G20 economies and require a coordinated response. With lower paid, more insecure and younger workers more likely to have been working in
shutdown sectors, labour market inequalities are likely to increase. Young people, particularly from poorer backgrounds, have also seen significant disruption to their learning, and the job prospects of those entering the labour force are limited. At the same time there is
an acceleration in new technologies driven by the move to e-commerce and remote working. Our focus is on policies towards human capital that generate the skills to complement new technologies, while incentivising technologies that are aligned with good jobs. There is
growing evidence of what works and we highlight the key role of employer-based qualification training that is oriented towards new technologies, soft skills and local sector demands.

Richard Blundell
University College London (UCL) and Institute for Fiscal Studies (IFS)
Jonathan Cribb
Institute for Fiscal Studies (IFS)

Sandra McNally
University of Surrey