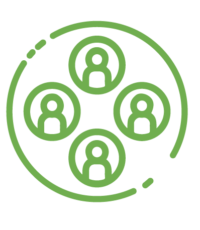 This policy brief sheds light on the implications of EU trade policies – with a special focus on food safety standards – for women's access to the labour market in developing countries. The thrust of this policy brief is to highlight the entrenched inequality of opportunities and
gender bias in developing countries that the G20 have development cooperation with, and how such inequalities interact with their trade policies. Also, it expands the understanding of what dictates and perpetuate these inequalities, the challenges associated with both the
trade policies and the responses to simplified trade measures, with the aim of proposing how to overcome the challenges. We proposed that the G20 should encourage equality and anti-discrimination laws in developing countries by making the reform of domestic laws and institutions of developing countries, which are perpetuating inequality for women, a pre-condition for further development cooperation with developing countries. Furthermore, the G20 should bolster its agricultural trade policy measures by providing technological and scientific support to female farmers to facilitate their compliance to such measures. Another policy option is for the G20 to increase its share of aid disbursed to agriculture and to gender equality in the agricultural sector. In addition, the G20 should alleviate the cost of
compliance with food safety measures through harmonisation of standards or mutual recognition of standards as equivalent.

Fatima Olanike Kareem
Trade and Development PolicyResearch Network

Olayinka Idowu Kareem
University of Hohenheim