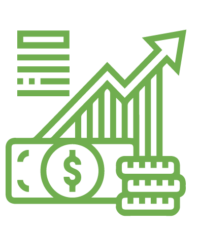 TF3 – Trade, Investment and Growth
TRADE AND DEVELOPMENT IN THE WTO: TOWARD A CONSTRUCTIVE APPROACH TO THE ISSUE OF DEVELOPMENT STATUS AND SPECIAL AND DIFFERENTIAL TREATMENT
World Trade Organization (WTO) members have divergent views about developing country-member status and special and differential treatment (SDT), reflecting different perceptions about what constitutes fair treatment in the WTO. Such differences have recently become more accentuated, posing a challenge for the organization.
Debates about SDT have covered a complex set of issues including the definition of a developing country member, graduation, the effectiveness of SDT, and technical assistance and capacity building. This policy brief argues that, instead of looking for objective generic criteria to classify developing and developed members, WTO members should focus on solving the matter in a more flexible and needs-oriented manner. This could be by addressing issues on a case-by-case basis, in view of the particular SDT architecture under consideration for the negotiation at hand.
Developing country members should be willing to assume obligations commensurate with their level of development and economic capacity. Developed members should be committed to a pragmatic, results-oriented approach.

Carlos Frederico Coelho
BRICS Policy Center
Lin Guijun
University of International Business and Economics (UIBE)
Tatiana Prazeres
University of International Business and Economics (UIBE)
Xinquan Tu
China Institute for WTO Studies, University of International Business and Economics (UIBE)
Tim Yeend
Institute for International Trade, University of Adelaide