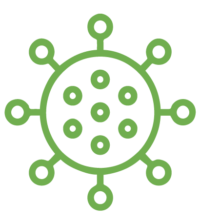 TF1 – Global Health and Covid-19
ONE HEALTH-BASED CONCEPTUAL FRAMEWORKS FOR COMPREHENSIVE AND COORDINATED PREVENTION AND PREPAREDNESS PLANS ADDRESSING GLOBAL HEALTH THREATS

Prevention and preparedness to health threats pose several challenges: to identify multifactorial drivers, to detect and evaluate risks as early as possible, to involve multiple actors and stakeholders, and to make information and data transversely and transparently accessible.
This requires a coordinated, multidisciplinary and multisectoral effort by the systems involved, which presently communicate with difficulty in a fragmented context.
One Health can provide strategic scientific support if governance, research and training aim to overcome the barriers that hamper interaction, collaboration and coordination between sectors and disciplines.
We call on the G20 to lead concrete actions that are capable of transforming the current One Health momentum into long-term commitments.
Umberto Agrimi
Food Safety, Nutrition and Veterinary Public Health Department, Istituto Superiore di Sanità
Mario Carere
Environment and Health Department, Istituto Superiore di Sanità
Francesco Cubadda
Food Safety, Nutrition and Veterinary Public Health Department, Istituto Superiore di Sanità
Osman A Dar
Public Health England
Silvia Declich
National Center for Global Health, Istituto Superiore di Sanità
Maria Grazia Dente
National Center for Global Health, Istituto Superiore di Sanità
Mirko Farina
Institute for Humanities and Social Sciences, Innopolis University
Chikwe Ihekweazu
Nigeria Centre for Disease Control
Andrea Lavazza
Centro Universitario Internazionale
Laura Mancini
Environment and Health Department, Istituto Superiore di Sanità
Alberto Mantovani
Food Safety, Nutrition and Veterinary Public Health Department, Istituto Superiore di Sanità
Stefania Marcheggiani
Environment and Health Department, Istituto Superiore di Sanità
Alessia Milano
National Center for Global Health, Istituto Superiore di Sanità
Monica Monaco
Infectious Diseases Department, Istituto Superiore di Sanità
Stefano Morabito
Food Safety, Nutrition and Veterinary Public Health Department, Istituto Superiore di Sanità
Flavia Riccardo
Infectious Diseases Department, Istituto Superiore di Sanità
Claudia Robbiati
National Center for Global Health, Istituto Superiore di Sanità
Gaia Scavia
Food Safety, Nutrition and Veterinary Public Health Department, Istituto Superiore di Sanità
Laura Villa
Infectious Diseases Department, Istituto Superiore di Sanità
Matteo Villa
Italian Institute for International Political Studies (ISPI)