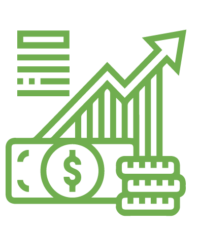 This policy brief sets out recommendations to achieve a new multilateral framework of trade
rules in the digital arena, thereby facilitating continued digital transformation of services and growth in cross-border flows of data. The present moment is critical. Successful conclusion of World Trade Organization (WTO) negotiations on E-Commerce will support trade in digital services, underpinned by cross-border data flows, complementing the expected recovery in travel and tourism services to provide a robust basis for global economic recovery and sustainable and inclusive growth. If the talks stall and fail to complete in 2022, technological change threatens another serious blow to a global institution which is reeling and seemingly unable to manage the regulatory heterogeneity resulting from national policies
that threaten to compartmentalize data governance and fragment the global digital economy.

Jane Drake-Brockman
Institute for International Trade, University of Adelaide
Gabriel Gari
Queen Mary University of London
Stuart Harbinson
Asia Global Institute, Hong Kong University
Bernard Hoekman
Robert Schuman Centre for Advanced Studies, European University Institute
Hildegunn Kyvik Nordås
Örebro University
Sherry Stephenson
Pacific Economic Cooperation Council