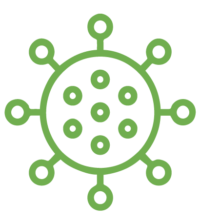 TF1 – Global Health and Covid-19
BEYOND THE TYRANNY OF THE URGENT: LONG-TERM SYSTEMIC AND INTERSECTORAL REFORMS ON GENDER-RELATED HEALTH BARRIERS IN COVID-19 RECOVERY

The COVID-19 pandemic has exacerbated gender-related structural inequalities and barriers in women's healthcare access – a phenomenon similarly observed in past economic and health crises. Yet long-term, intersectoral and structural reforms are given low priority. G20 leaders have an opportunity to use COVID-19 recovery initiatives to build more gender-equitable health and non-health systems through collaboration between states, experts, social movements and markets. We propose cohesive actions that counter sources of gender inequalities in health and non-health policies, including health financing and delivery arrangements, the valuation of all forms of care work and data systems that support the visibility of gendered health experience and inform policy reforms.
Claudia Abreu Lopes
United Nations University International Institute for Global Health
Pascale Allotey
United Nations University International Institute for Global Health
Margaret Chitiga
School of Public Management and Administration, University of Pretoria
Luis Enrique Escalante
EDEHN – Equipe d'Economie Le Havre Normandie, Université du Havre
Martin Henseler
Partnership for Economic Policy (PEP)
Ramos Emanuel Mabugu
Sol Plaatje University
Helene Maisonnave
EDEHN – Equipe d'Economie Le Havre Normandie, Université du Havre
Michelle Remme
United Nations University International Institute for Global Health
Alexandra Solomon
United Nations University International Institute for Global Health
Lavanya Vijayasingham
United Nations University International Institute for Global Health