The GPF/Think20 (T20) Summit was held in Milan on October 4 – 6 2021. Policy makers and experts discussed multilateral challenges for the G20 and other multilateral fora: vaccines and health, climate and growth,  international finance,  trade and investments, digitalization, poverty and inequalities.
This 3-day hybrid event was co-hosted by ISPI as the T20 National Coordinator and Chair and by Bocconi University as the T20 Summit Co-Chair.
Confirmed speakers included: Antonio Guterres, Secretary-General, UN; Kristalina Georgieva, Managing Director, IMF; Tedros Adhanom Ghebreyesus, Director-General, WHO; Patricia Espinosa, Executive Secretary, UNFCCC; Vint Cerf, Chief Internet Evangelist, Google; Luigi Di Maio, Italian Minister of Foreign Affairs and International Cooperation; Esther Duflo, 2019 Nobel Laureate in Economic Sciences; Jeffrey Sachs, Director, Center for Sustainable Development, Columbia University; Vittorio Colao, Italian Minister for Technological Innovation and Digital Transition; Pascal Lamy, President Emeritus, Jacques Delors Institute; Pamela Coke-Hamilton, Executive Director, International Trade Centre; Lawrence H. Summers, President Emeritus, Harvard University; Qu Dongyu, Director General, FAO; Roberto Cingolani, Italian Minister for Ecological Transition; António Vitorino, Director General, IOM; Michelle Bachelet, UN High Commissioner for Human Rights; Daniele Franco, Italian Minister of Economy and Finance; Houlin Zhao, Secretary-General, ITU; Samantha Cristoforetti, Austronaut, ESA; Angel Gurría, former Secretary-General, OECD.
Watch Day 1 Watch Day 2 Watch Day 3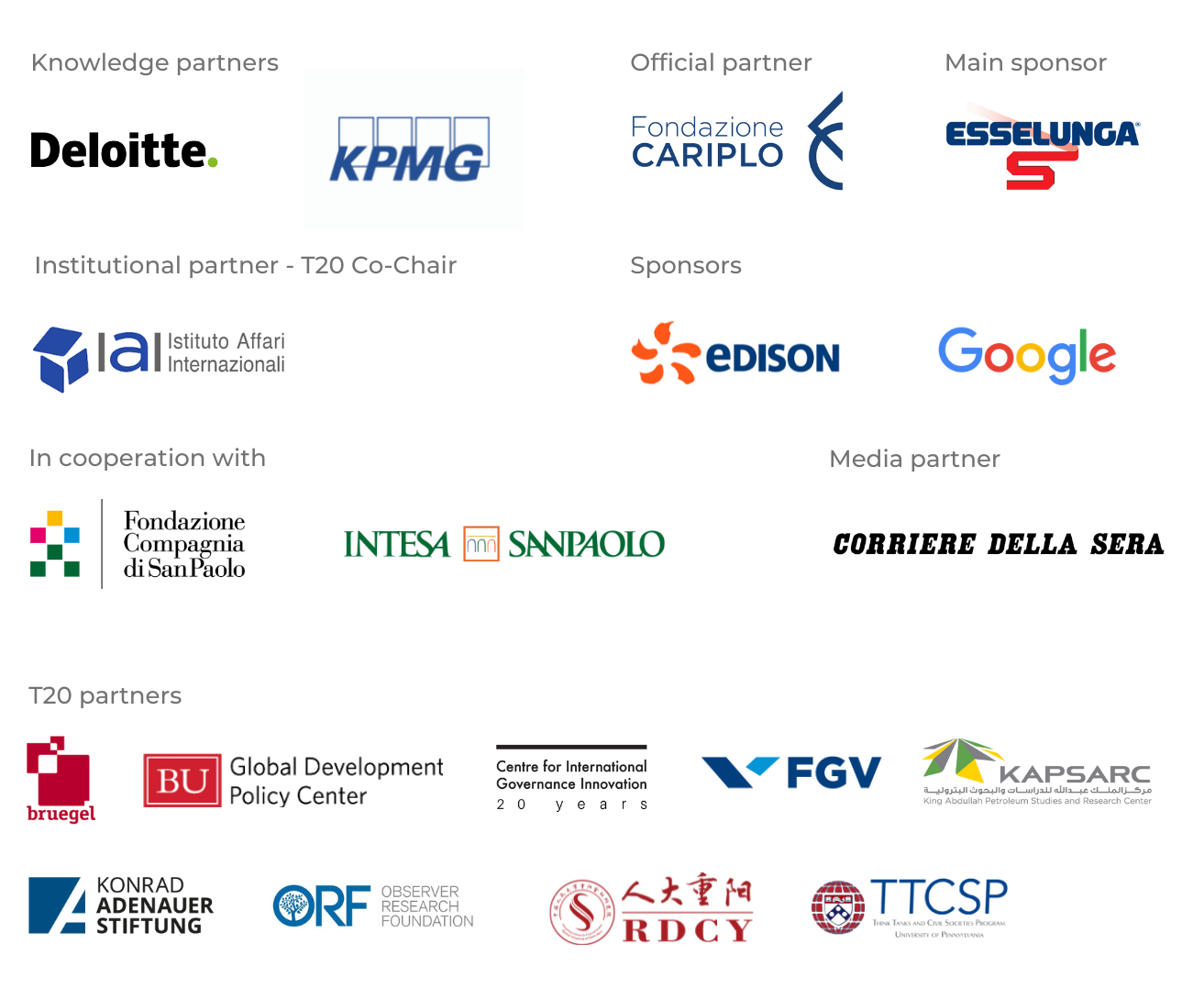 IMF CURTAIN RAISER – GLOBAL ECONOMY: STRIVING FOR A FAIR AND RESILIENT RECOVERY- 3.00 pm
silvio
2021-09-30T05:59:38+01:00
Paolo Magri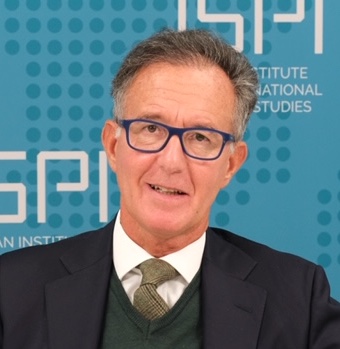 Paolo Magri is Executive Vice President of the Italian Institute for International Political Studies (ISPI) and Professor of International Relations at Bocconi University. He is member of the Strategic Committee of the Italian Ministry of Foreign Affairs and International Cooperation, member of the Europe Policy Group of the World Economic Forum (Davos) and member of the Board of Directors of the Italy-China Foundation. He is also member of the Scientific Committees of the Elcano Royal Institute, the Center of Excellence for Stability Police Units (CoESPU) and of the Military Centerfor Strategic Studies (Ce.Mi.S.S.). He is a regular speaker, writer and commentator to diverse media outlet on global issues, US foreign policy, Iran and Middle East. Previously, he served as Programme Director to the UN Secretariat in New York and, up to 2005, as Director of International Affairs at Bocconi University in Milan.
Giampiero Massolo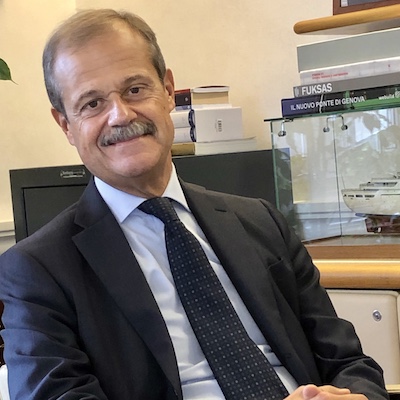 Giampiero Massolo is President of Fincantieri S.p.A (2016) and President of the Italian Institute for International Political Studies – ISPI (2017). A career diplomat, Ambassador Massolo was the Coordinator of the Italian Intelligence Community (2012-2016), the Prime Minister's personal representative (Sherpa) for the G8 and G20 Summits (2008-2009), the Secretary General of the Ministry of Foreign Affairs (2007-2012). He is Adjunct Professor of national security and international relations studies both at the School of Government of the LUISS University in Rome and at Sciences Po's Paris School of International Affairs. He regularly contributes on international and security matters to the newspaper "La Stampa" and "La Repubblica".
Gianmario Verona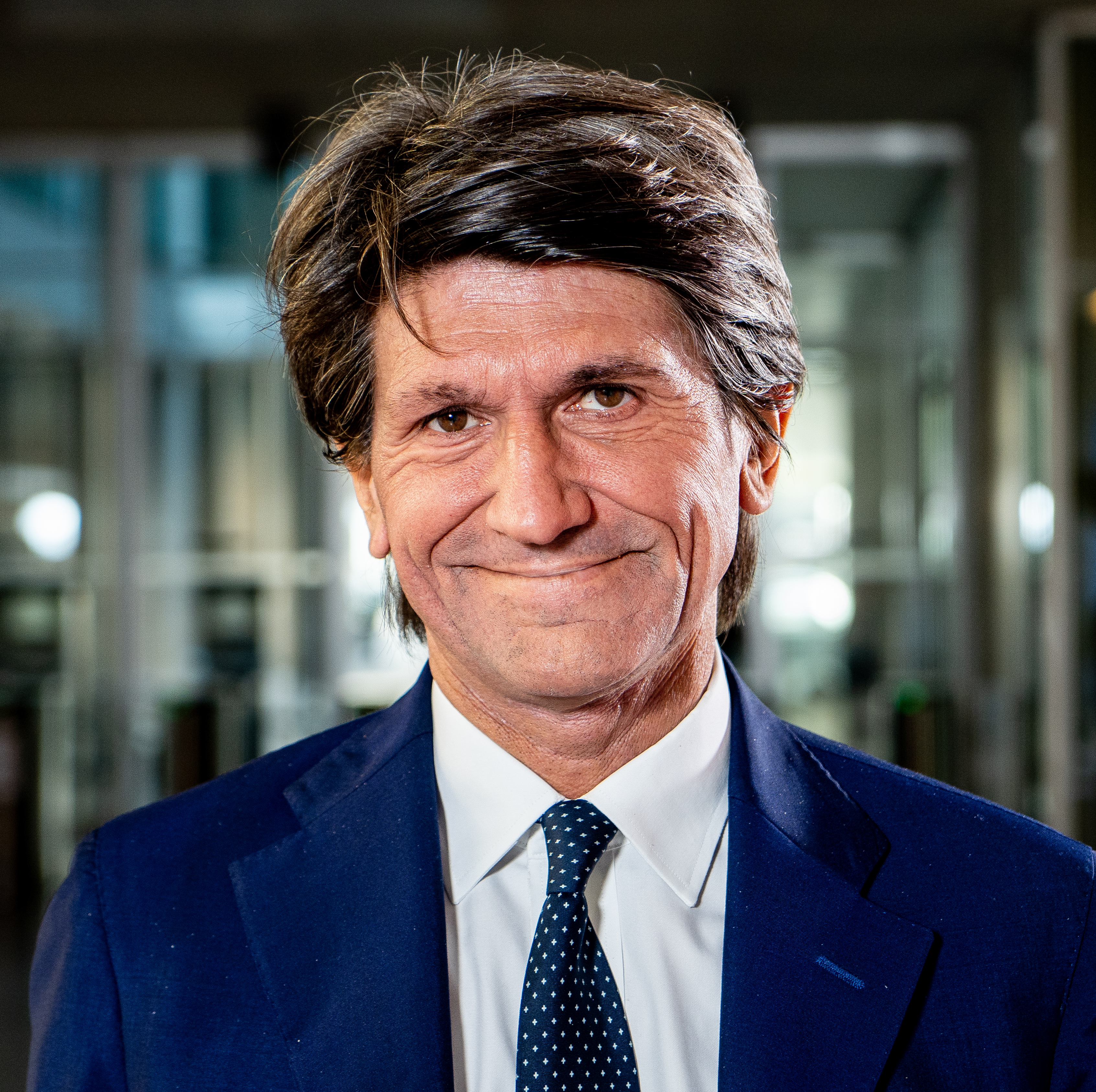 Gianmario Verona has been Rector of Bocconi University since November 2016. He is a Professor of Management specialized on the strategic management of technology and innovation, with a focus on the theme of digital trasformation. Between 2007 and 2013 he was a Visiting Professor at the Tuck School of Business at Dartmouth College and in 1997 and 1998 he was a Visiting Scholar at MIT (Massachusetts Institute of Technology). Before being appointed Rector, he served Bocconi as Dean of the Faculty (2014-2016), Director of the MBA program (2012-2014), and Director of the PhD in Business Administration (2009-2012). He is author of 80+ academic articles and 5 books and has published in all leading management journals. Over the years he has collaborated with many Global500 companies, innovative multinationals and newly founded startups in terms of applied research, executive education and consulting activity.
Antonio Guterres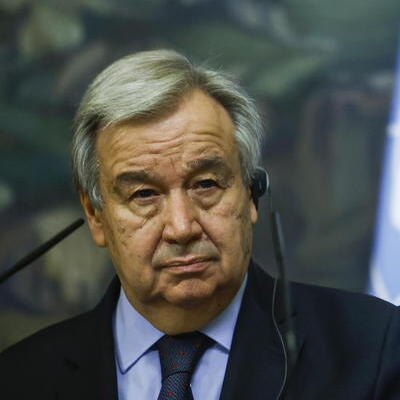 António Guterres, the ninth Secretary-General of the United Nations, took office on 1st January 2017. Having witnessed the suffering of the most vulnerable people on earth, from refugee camps to war zones, the Secretary-General has centered his efforts on ensuring human dignity for all. In a period of unprecedented global challenges, he has drawn on his commitment to the UN Charter to mobilize people and launch action to respond to the COVID-19 pandemic, address the climate emergency, advance gender equality, and achieve ambitious 21st century reforms to enhance the Organization's vital efforts to secure peace, sustainable development, human rights and humanitarian aid. Prior to his appointment as Secretary-General, Mr. Guterres served as United Nations High Commissioner for Refugees from June 2005 to December 2015, heading one of the world's foremost humanitarian organizations during some of the most serious displacement crises in decades and in a period in which the number of people displaced by conflict and persecution rose from 38 million in 2005 to over 60 million in 2015. Before joining UNHCR, Mr. Guterres spent more than 20 years in government and public service. He served as prime minister of Portugal from 1995 to 2002, during which time he was heavily involved in the international effort to resolve the crisis in East Timor. As president of the European Council in early 2000, he led the adoption of the Lisbon Agenda for growth and jobs, and co-chaired the first European Union-Africa summit. He was a member of the Portuguese Council of State from 1991 to 2002. Mr. Guterres was elected to the Portuguese Parliament in 1976 where he served as a member for 17 years. During that time, he chaired the Parliamentary Committee for Economy, Finance and Planning, and later the Parliamentary Committee for Territorial Administration, Municipalities and Environment. He was also leader of his party's parliamentary group. From 1981 to 1983, Mr. Guterres was a member of the Parliamentary Assembly of the Council of Europe, where he chaired the Committee on Demography, Migration and Refugees. For many years Mr. Guterres was active in the Socialist International, a worldwide organization of social democratic political parties. He was the group's vice-president from 1992 to 1999, co-chairing the African Committee and later the Development Committee. He served as President from 1999 until mid-2005. In addition, he founded the Portuguese Refugee Council as well as the Portuguese Consumers Association DECO, and served as president of the Centro de Acção Social Universitário, an association carrying out social development projects in poor neighbourhoods of Lisbon, in the early 1970s. Mr. Guterres is a member of the Club of Madrid, a leadership alliance of democratic former presidents and prime ministers from around the world. Mr. Guterres was born in Lisbon in 1949 and graduated from the Instituto Superior Técnico with a degree in engineering. He is fluent in Portuguese, English, French and Spanish. He is married to Catarina de Almeida Vaz Pinto, Deputy Mayor for Culture of Lisbon, and has two children, a stepson and three grandchildren.
Lawrence H. Summers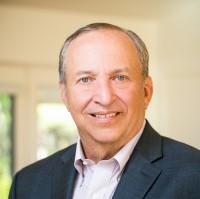 Lawrence H. Summers is the Charles W. Eliot University Professor and President Emeritus of Harvard University. During the past two decades, he has served in a series of senior policy positions in Washington, D.C., including the 71st Secretary of the Treasury for President Clinton, Director of the National Economic Council for President Obama and Vice President of Development Economics and Chief Economist of the World Bank. 
He received a bachelor of science degree from the Massachusetts Institute of Technology in 1975 and was awarded a Ph.D. from Harvard in 1982. In 1983, he became one of the youngest individuals in recent history to be named as a tenured member of the Harvard University faculty. In 1987, Mr. Summers became the first social scientist ever to receive the annual Alan T. Waterman Award of the National Science Foundation (NSF), and in 1993 he was awarded the John Bates Clark Medal, given every two years to the outstanding American economist under the age of 40. 
He is currently the Charles W. Eliot University Professor at Harvard University and the Weil Director of the Mossavar-Rahmani Center for Business & Government at Harvard's Kennedy School. He and his wife Elisa New, a professor of English at Harvard, reside in Brookline and have six children. 
Fahad M. Alturki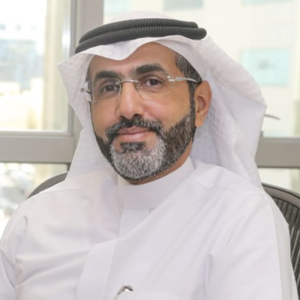 Dr. Fahad Alturki is Vice President of Research at King Abdullah Petroleum Studies and Research Center (KAPSARC). In this role he oversees KAPSARC's research programs and priorities, ensuring that these are strategically focused on impacts within the Kingdom of Saudi Arabia, both regionally and globally. Dr. Fahad interacts with key stakeholder groups within the Kingdom and internationally, in the private, academic, and government sectors. Moreover, he is responsible for setting the overall directions and parameters for collaboration with KAPSARC's partners and affiliates. Externally, Dr. Fahad is an independent board member of the General Authority of Statistics Board of Directors and the Islamic Corporation for the Development of the Private Sector (ICD). He frequently presents papers at a number of high profile local, regional, and international conferences, participates in roundtable discussions and is a well-known media figure in Saudi Arabia and overseas. Prior to joining KAPSARC, Dr. Fahad was the chief economist and head of research at Jadwa Investment Company in Riyadh, where he managed the economic research department and published regular reports on issues related to the Saudi and global economies and the world oil market. He was also the chairperson of the Public Funds Board, a board member of the Jadwa REIT Al Haramain Fund and Jadwa REIT Saudi Fund, and a member of Jadwa's executive management committee. Dr. Fahad has a proven track record in economics, with more than 20 years of experience in the field. Before joining Jadwa, Dr Fahad was the chief economist at Barclays, Saudi Arabia. Prior to his time at Barclays, Dr. Fahad was an economic specialist at the Saudi Arabian Monetary Authority, where he worked for 11 years in the Economic Research and Statistics Department. Dr. Fahad has also worked as an economist at the Middle East and Central Asia Department of the International Monetary Fund. Dr. Fahad holds a B.A. in Business Administration from King Saud University in Saudi Arabia and Master's and Ph.D. degrees in economics from the University of Oregon (Eugene, United States).  
Shamshad Akthar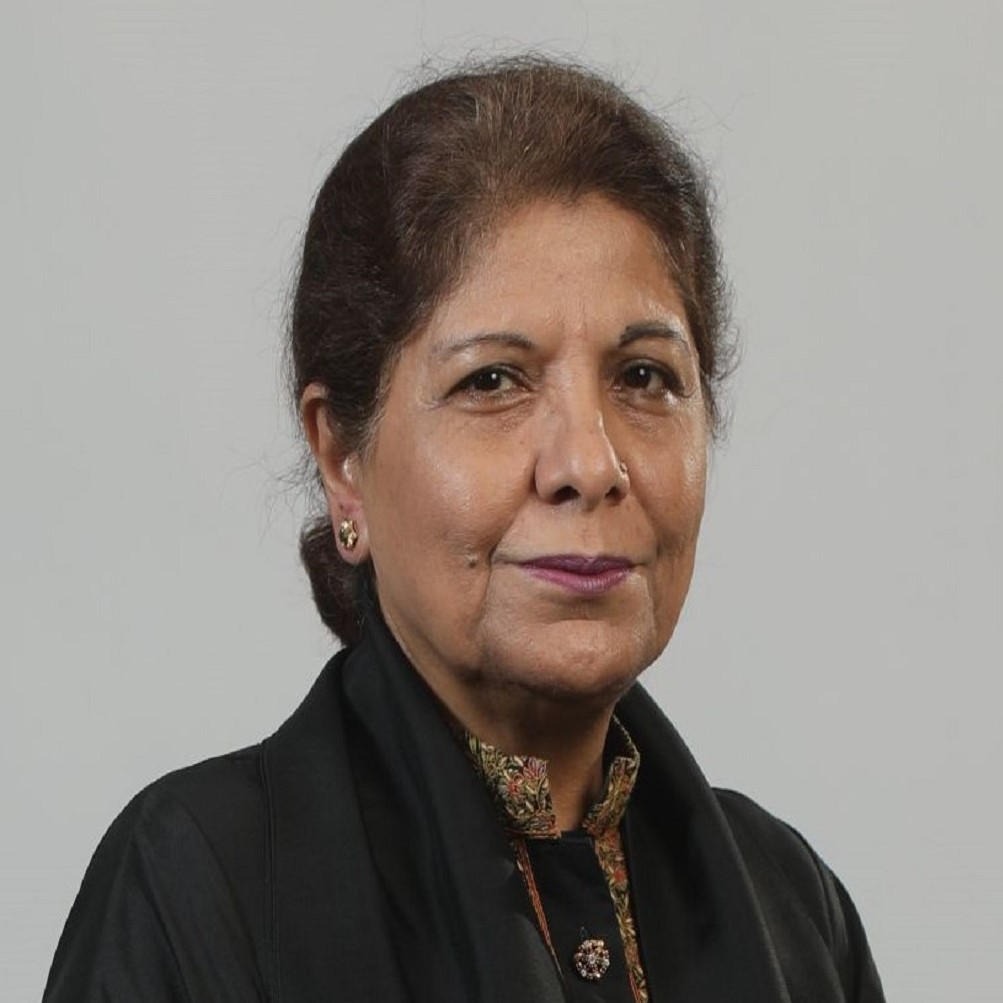 Dr. Shamshad Akhtar, an economist, has had broad based development experience and held a range of senior positions at the national and multilateral organizations.  
She served as the Care-Taker Finance Minister of Pakistan holding multiple economic portfolios in the caretaker government and as the Governor, State Bank of Pakistan.  
As the Under-Secretary General of the Economic and Social Commission of the Asia and Pacific (UNESCAP) and the UN Secretary General's Senior Special Advisor on Economics and Finance, she oversaw the development and implementation of the 2030 sustainable development, finance and climate agenda. For five years, she was UN Secretary General's Sherpa for Development and the Finance and Central Bank tracks.  
Dr. Akhtar served as the Vice President, Middle East and North Africa at the World Bank, and the Director General of Asian Development Bank (ADB). She also served as the Special Sr. Advisor to the President of ADB.  
Dr. Akhtar has doctorate, and a post-doctorate degree in economics from University of Harvard.  
Presently, she is member of the PM Economic Advisory Council, the Chairperson of the Boards of the Pakistan Stock Exchange Limited, the Pakistan Institute of Corporate Governance, Karandaaz (the DFID-Bill Melinda and Gates Foundation, a joint venture to promote financial and digital financial inclusion), the Sui Southern Gas Company Limited and the Engro Fertilizers Limited. She is member of advisory board of Sustainable Finance Center (SOAS) in UK. She remains engaged in both global and national policy dialogues and is the Global Advisor for the Belt and Road Initiative and Policy Sherpa for Boao Asia Forum and Advisor to Shanghai Forum.  
Michelle Bachelet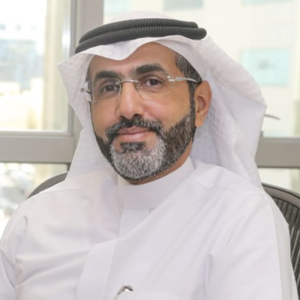 Michelle Bachelet is the current United Nations High Commissioner for Human Rights.   
Ms. Bachelet was elected President of Chile on two occasions (2006 – 2010 and 2014 – 2018). She was the first female president of Chile. She also served as Health Minister (2000-2002) as well as Chile's and Latin America's first female Defense Minister (2002 – 2004). 
During her presidential tenures, she promoted the rights of all but particularly those of the most vulnerable. Among her many achievements, education and tax reforms, and the creation of the National Institute for Human Rights and the Museum of Memory and Human Rights stand out. So do the establishment of the Ministry of Women and Gender Equality, the adoption of quotas to increase women's political participation, and the approval of Civil Union Act legislation, granting rights to same sex couples and thus, advancing LGBT rights. 
Since the early 1990s, Ms. Bachelet has worked closely with many international organizations. In 2010 she chaired the Social Protection Floor Advisory Group, a joint International Labor Organization (ILO) and World Health Organization (WHO) initiative, which sought to promote social policies to stimulate economic growth and social cohesion. 
In 2011, she was named the first Director of UN Women, an organization dedicated to fighting for the rights of women and girls internationally.  Economic empowerment and ending violence against women were two of her priorities during her tenure. She has recently pledged to be a Gender Champion, committing to advance gender equality in OHCHR and in international fora. 
Camilla Bausch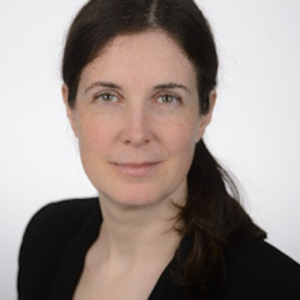 Dr. Camilla Bausch is Scientific & Executive Director of Ecologic Institute. Her main fields of research are climate and energy policy. She is Spokesperson for the Ecological Research Network and Associate Editor of the journal "Carbon & Climate Law Review" as well as initiator of the EnergyTransitionArt project. Dr. Bausch was a long-standing part of the German Delegation to the UN climate negotiations. Dr. Bausch sits on the numerous advisory boards, including the German Industry Initiative for Energy Efficiency (DENEFF), and the Institute for Climate, Energy and Mobility (IKEM) 
Agnes Binagwaho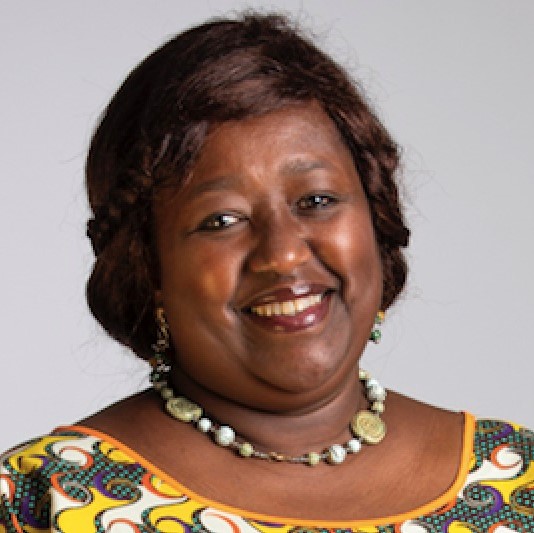 Professor Agnes Binagwaho, MD, M(Ped), PHD currently resides in Rwanda. She is the Vice Chancellor and co-founder of the University of Global Health Equity (UGHE) (in 2015), an initiative of Partners In Health based in Rwanda which focuses on changing how health care is delivered around the world by training global health professionals who strive to deliver more equitable, quality health services for all. She is a Rwandan pediatrician who returned to Rwanda in 1996, two years after the 1994 Genocide Against the Tutsi. Previously, she has provided clinical care in the public sector and has served the Rwandan health sector (1996-2016) in high-level government positions, first as the Executive Secretary of Rwanda's National AIDS Control Commission, then as Permanent Secretary of the Ministry of Health, and lastly as Minister of Health for five years. She is a Professor of Pediatrics at UGHE, a Senior Lecturer in the Department of Global Health and Social Medicine at Harvard Medical School, and an Adjunct Clinical Professor of Pediatrics at Dartmouth's Geisel School of Medicine. She is member of multiple editorial, advisory and directors' boards, including the Think20 (T20), the Rockefeller Foundation, the African Europe Foundation and the Commission on African COVID-19 Response. Professor Binagwaho is a member of the U.S. National Academy of Medicine and the World Academy of Sciences, and a fellow of the African Academy of Sciences. She has published over 220 peer-reviewed articles and was named among the 100 Most Influential African Women for 2020 and 2021.
Tito Boeri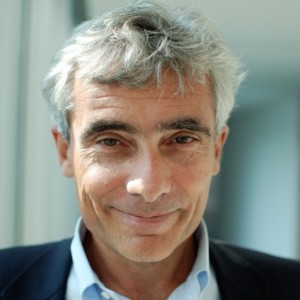 Tito Boeri is full professor of economics at Bocconi University. He was Centennial Professor at the London School of Economics, where he is currently Senior Visiting Professor. After obtaining his Ph.D. in Economics from New York University, he was senior economist at the OECD from 1987 to 1996. He was also a consultant to the IMF, the World Bank, The European Commission, the ILO, and the Italian Government. From 2015 to 2019, he was President of the Italian Social Security administration. He is Scientific Advisor of the Ing. Rodolfo Debenedetti Foundation and he is research fellow at CEPR, CEP-LSE, IZA, Netspar and Igier-Bocconi. He is the founder of the economic policy watchdog website www.lavoce.info, in the editorial board of www.voxeu.org, and the Scientific Director of the Festival of Economics in Trento. 
Gabriela Bucher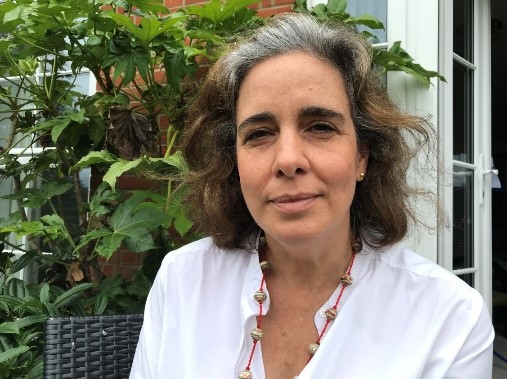 Gabriela Bucher is Executive Director of Oxfam International. She is an experienced global social justice leader and deeply committed to gender equality and human rights, and to tackling economic inequality. Ms Bucher, who grew up in Cali, Colombia, is a champion for feminist leadership and believes in the power of collaboration. Prior to Oxfam, Ms. Bucher was the Chief Operating Officer at Plan International, and led Fundación Plan Colombia where she worked alongside children and communities affected by Colombia's decades-long armed conflict and contributed to peace building and youth active citizenship, influencing the country's approach on restorative justice for children. 
Vint Cerf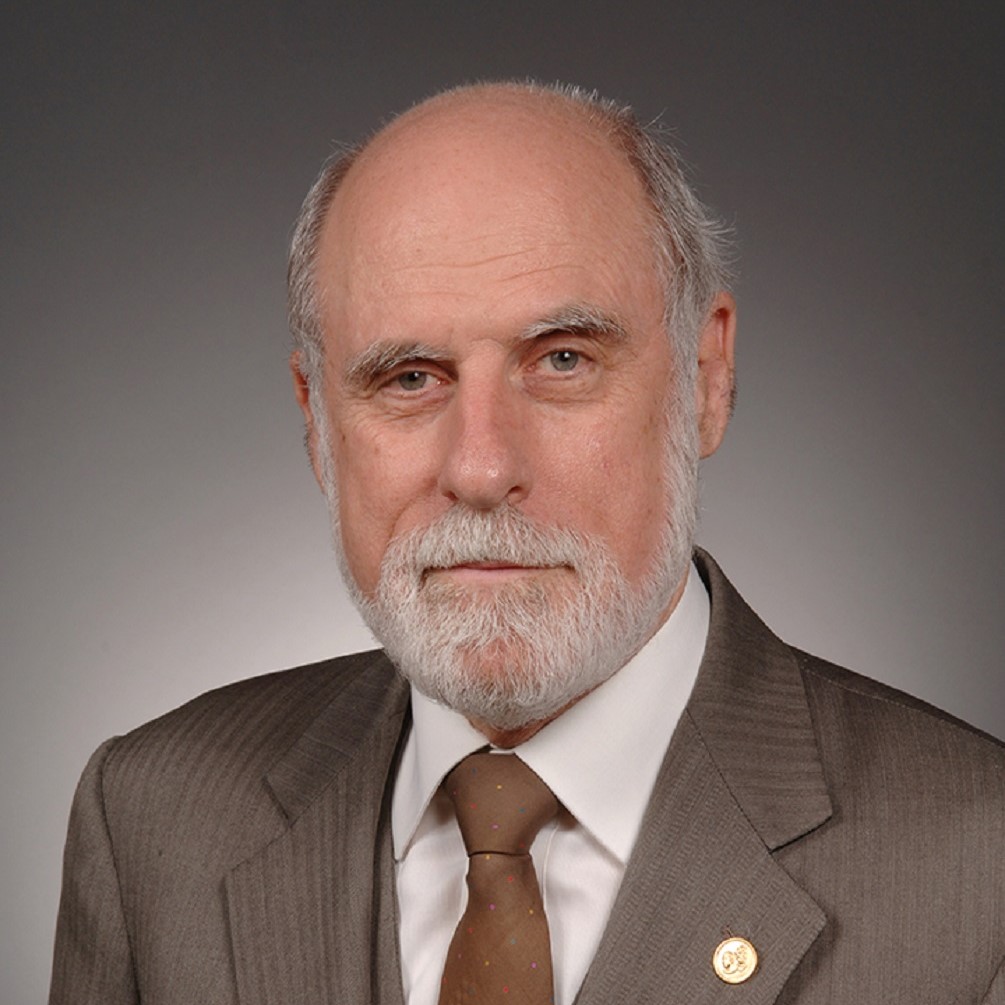 Widely known as a "Father of the Internet," Cerf is the co-designer of the TCP/IP protocols and the architecture of the Internet. In December 1997, President Bill Clinton presented the U.S. National Medal of Technology to Cerf and his colleague, Robert E. Kahn, for founding and developing the Internet. In 2004, Cerf was the recipient of the ACM Alan M. Turing award (sometimes called the "Nobel Prize of Computer Science") and in 2005 he was given the Presidential Medal of Freedom by President George Bush. Cerf began his work at the United States Department of Defense Advanced Research Projects Agency (DARPA) playing a key role in leading the development of Internet and Internet-related data packet and security technologies. Since 2005, he has served as vice president and chief Internet evangelist for Google. In this role, he is responsible for identifying new enabling technologies to support the development of advanced, Internet-based products and services. He is also an active public face for Google in the Internet world. He also served from 2000-2007 as chairman of the board of the Internet Corporation for Assigned Names and Numbers (ICANN), an organization he helped form. Cerf served as founding president of the Internet Society from 1992-1995, and in 1999 served a term as Chairman of the Board. 
Roberto Cingolani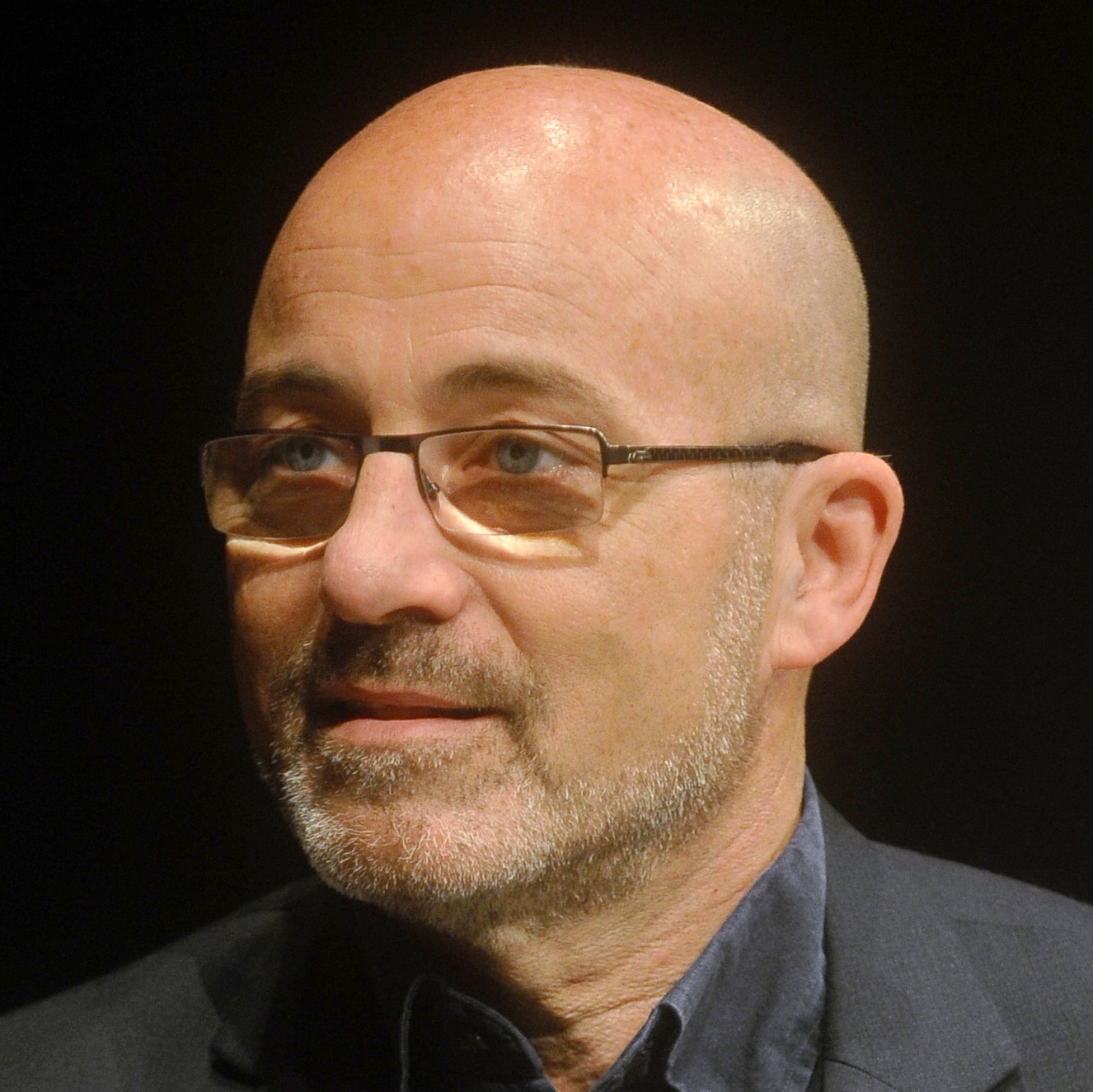 Roberto Cingolani swore in as Minister for the Ecological Transition of Italy on February 13, 2021. He holds a degree in Physics and a PhD in Physics at Scuola Normale Superiore in Pisa. In 2000 he was appointed Full Professor of General Physics at the Engineering Faculty of University of Lecce (Italy). In 2001, he founded the National Nanotechnology Laboratory (NNL) of the National Institute of Nuclear Physics (INFN) in Lecce, one of the largest international nanotechnology laboratories. Between 2005 and 2019 he was the Scientific Director of Fondazione Istituto Italiano di Tecnologia – IIT, where he launched the interdisciplinary program "Humanoid Technologies". From September 2019 to February 2021 he was the Chief Technology & Innovation Officer of Leonardo, the Italian multinational company specialized in Aerospace, Defense and Security. Roberto Cingolani is author and co-author of more than 1100 papers on international journals and holds more than 100 patents in the fields of Materials Science, Semiconductor Technologies, Nanotechnologies, Chemistry of Materials, Sensor Technologies, Optoelectronics and Photonics, Robotics. He has served as technical advisor in different panels for the Ministry of Research and University, including the Commission for the Selection of Centers of Excellence and the panel of experts for the drawing up of the National Research Plan, as well as for the European Commission, especially in the field of Nanotechnologies, New Materials, and New Production Systems. 
He has received many national and international awards, including the honorific title of the Order of Merit of the Italian Republic of "Commendatore della Repubblica" from the President of the Italian Republic. 
Ilaria Capua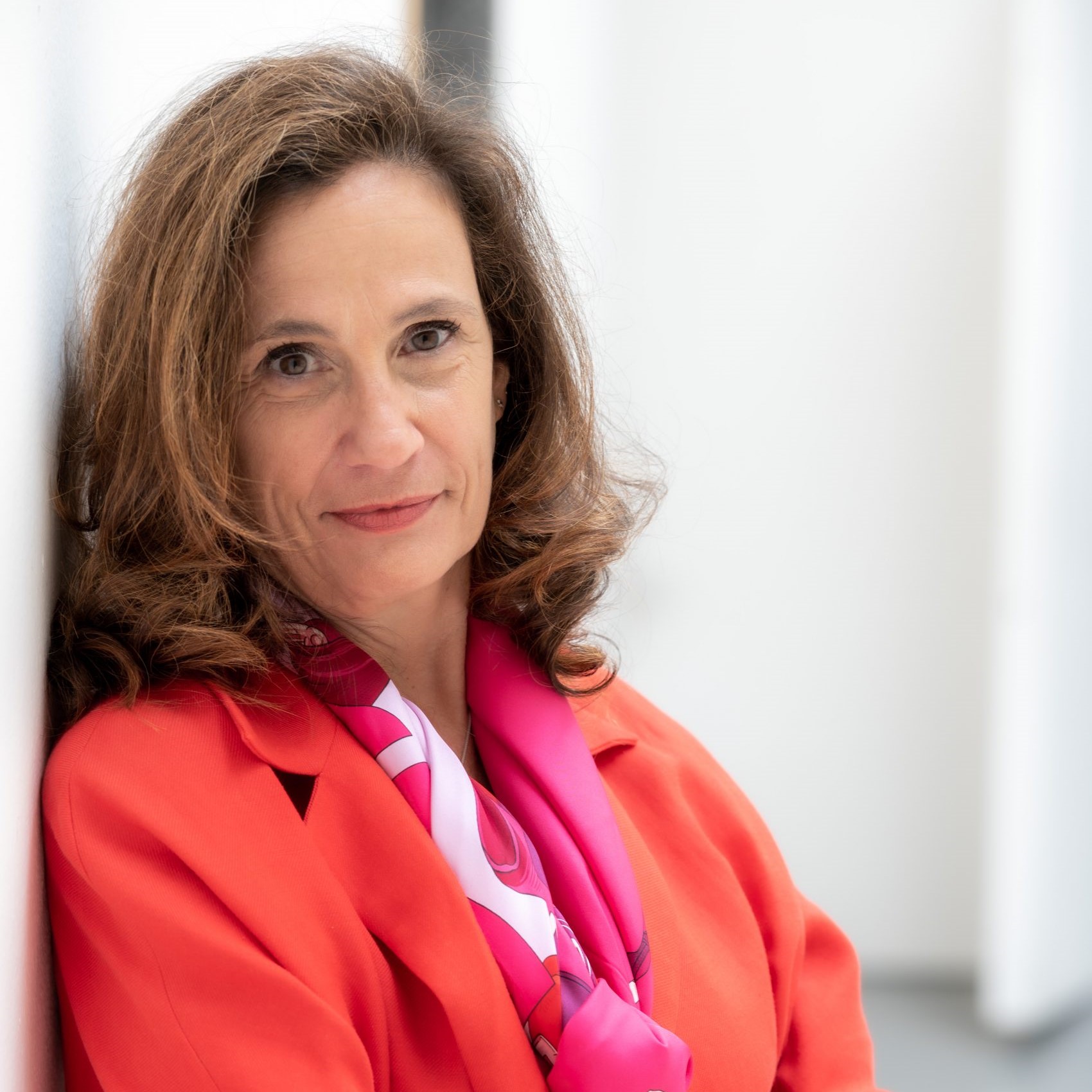 Professor Ilaria Capua is the Director of the One Health Center of Excellence at the University of Florida. From 2013 to 2016, she was a member of the Italian Parliament and the Vice President of the Science, Culture, and Education Commission. Prior to that, Dr. Capua was the director of the Department of Comparative Biomedical Sciences at the Istituto Zooprofilattico Sperimentale delle Venezie. Dr. Capua is internationally recognised for her research on influenza viruses (particularly avian influenza) and for her efforts in promoting transdisciplinary sharing of influenza virus genetic sequences as a means to improve pandemic preparedness. In 2007, she was among the winners of the Scientific American 50 award and in 2008 she was included amongst the Seed's Revolutionary Minds series for her leadership in science policy. She was also awarded the most prestigious award in veterinary medicine, the 2011 Penn Vet World Leadership in Animal Health Award. 
Pamela Coke-Hamilton
Pamela Coke-Hamilton has served as Executive Director of the International Trade Centre since 1 October 2020. She joined ITC from the United Nations Conference on Trade and Development (UNCTAD), where she was Director of the Division on International Trade and Commodities. Ms. Coke-Hamilton has a breadth of experience and expertise in trade-related capacity-building and sustainable development. She served with the Jamaican Government, the Caribbean Forum in trade negotiations, and multilateral institutions, including the Organization of American States and InterAmerican Development Bank. She previously served as Executive Director of the Caribbean Export Development Agency, strengthening the private sector and micro, small and medium enterprises through investment promotion. She has a deep understanding of the challenges faced by vulnerable economies such as the small island developing States and least developed countries. Ms. Coke-Hamilton has worked extensively with the private sector across African, Caribbean and Pacific countries and academia to build trade-related institutional strength within member States. She also established the Women Empowered through Export (WeXport) platform to address the disadvantages that women-owned firms experience in accessing markets. Ms. Coke-Hamilton holds a Juris Doctor in Law from the Georgetown University School of Law in Washington, DC, and a BSc in International Relations and Economics from the University of the West Indies, Kingston, Jamaica. 
Vittorio Colao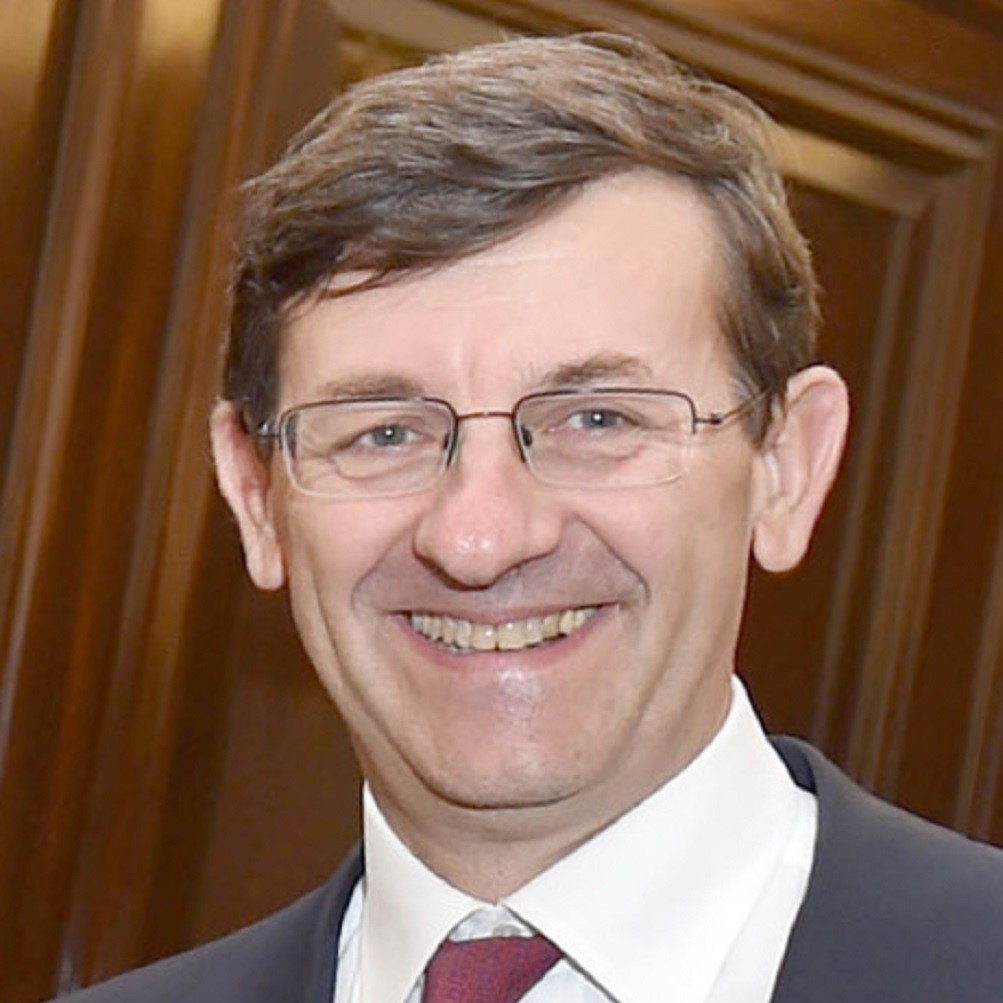 Vittorio Colao is the Italian Minister of technological innovation and digital transition. In 2020, he coordinated the Committee of experts in economic and social matters nominated by the Italian President of the Council of Ministers during the COVID-19 crisis. He started his career in 1986, in McKinsey. In 1996 he joined Omnitel (today Vodafone Italy) as general manager and he was appointed CEO in 1999. In 2011 he was nominated local CEO of Vodafone Group for Southern Europe and in 2003 his responsibility was extended to Middle East and Africa. In 2004, Vittorio Colao left Vodafone and became CEO of the publishing company RCS MediaGroup for a two year-long experience, after which he rejoined Vodafone as CEO Europe. In 2008 he was nominated CEO of the Vodafone Group and stayed in office until 2018. In recent years, Vittorio Colao has been advisor of General Atlantic, Non-Executive Member of the Board of Directors of Unilever, and Member of the Board of Directors of Verizon and Bocconi University. Colao is also a member of the Advisory Board of the Oxford Martin School and Cometa ONLUS, an organization focused on welcoming and training minors in Como. Vittorio Colao is Cavaliere al Merito del Lavoro (2014) and was nominated United Nations He4She Champion (2015), FT Women Champion (2017), and Stonewall Senior Champion (2018). He received a degree from Bocconi University and an MBA from the Harvard Business School.  
 
Samantha Cristoforetti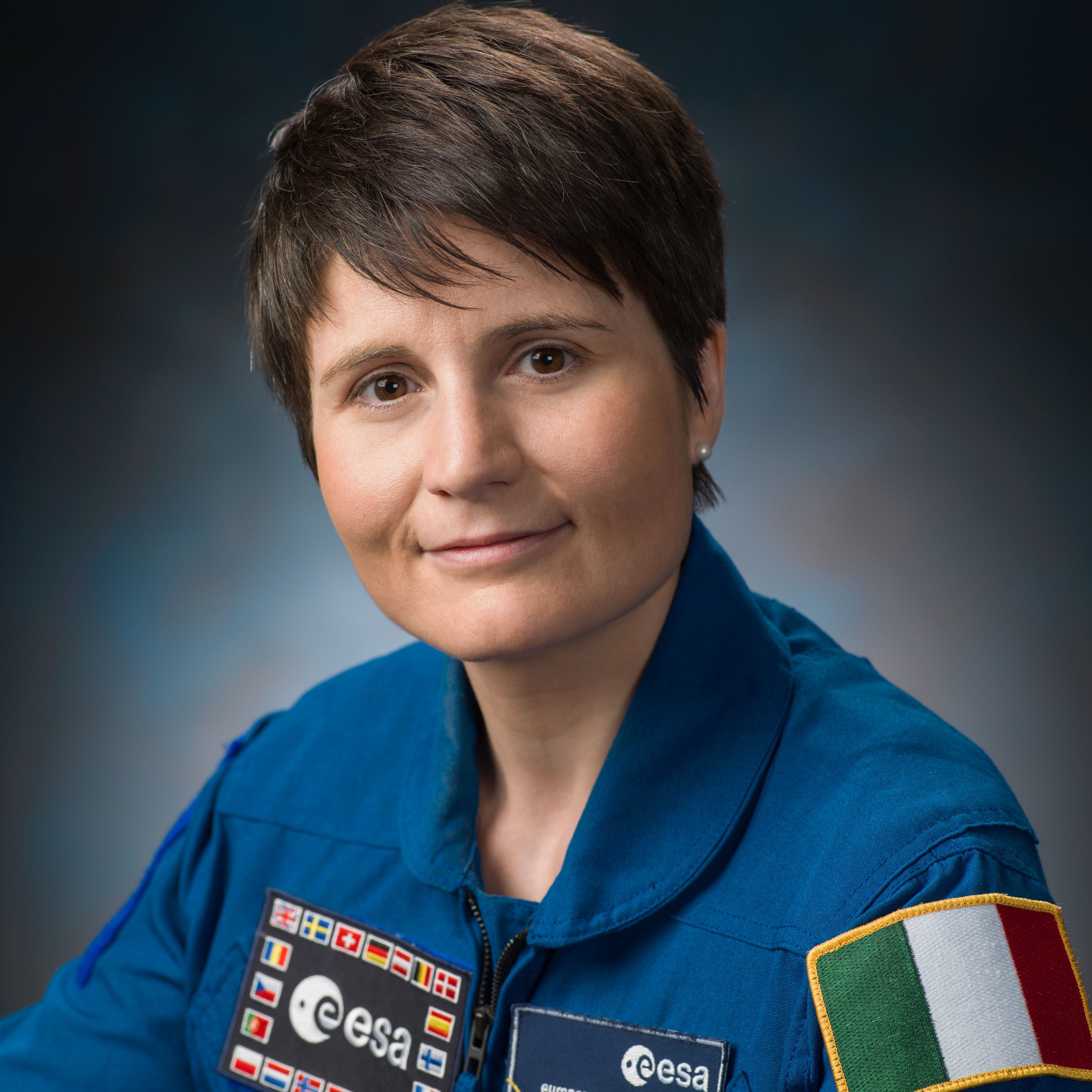 Samantha Cristoforetti is an Italian European Space Agency astronaut, Italian Air Force pilot and engineer. She is the first Italian woman in space. Born in Milan, Italy, in 1977, Samantha Cristoforetti graduated in 2001 from the Technische Universität Munich, Germany, with a master's degree in aerospace engineering. In 2001 she was accepted in the Italian Air Force Academy where she earned a bachelor degree in aeronautical science. She then attended the Euro-NATO Joint Jet Pilot Training program at Sheppard Air Force Base in the United States, where she earned her fighter pilot wings in 2006. Samantha Cristoforetti was selected as an ESA astronaut in May 2009. She joined ESA in September 2009 and completed her basic astronaut training in November 2010. In March 2012 she was assigned to fly as flight engineer on the Soyuz TMA-15M, as part of the crew of Expedition 42/43 on the International Space Station, where she spent 200 days. Samantha has been assigned a second mission to the International Space Station. She is currently in training for this mission, which is scheduled for 2022. 

Luiz De Mello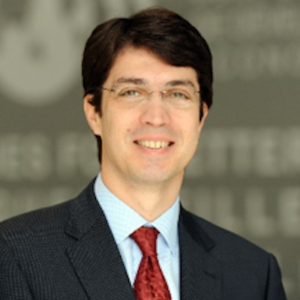 Luiz de Mello is Director of the Policy Studies Branch at the Economics Department of the OECD. Together with the policy studies teams, Mr. de Mello provides leadership and strategic direction within the Economics Department, ensuring the design and implementation of analysis and policies which promote stronger, cleaner, fairer and more inclusive economic growth for member and partner countries. Structural policy surveillance, short and long term economic outlooks, public finance and macroeconomic policy analysis are among the key workstreams for policy studies. Earlier in his career, Mr. de Mello held senior positions at the OECD, including Deputy-Director of the Public Governance Directorate and Chief of Staff and Counsellor to the Chief Economist. Prior to joining the OECD, he worked as a Senior Economist at the Fiscal Affairs Department of the International Monetary Fund, and as a Lecturer at the Economics Department of the University of Kent, United Kingdom. He holds a PhD in Economics from the University of Kent, United Kingdom.   

Luigi Di Maio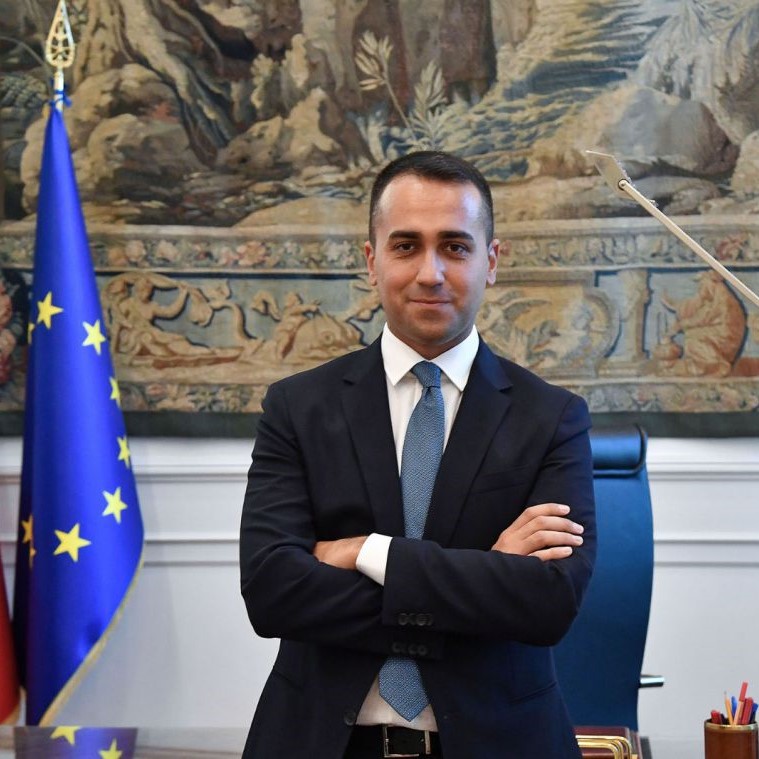 After graduating from the lyceum, he attended the Department of Computer Engineering for a few months and then decided to enrol in Law School. In 2007-2008, he was appointed Faculty Advisor and President of the Student Council and, together with several first-year students, he founded the studentigiurisprudenza.it Student Association, an independent association that is still active today in protecting student rights. While attending the "Federico II" University of Naples, he launched an e-commerce, web marketing and social media marketing business which is still run by his former business partners. In 2007, he became a member journalist and publicist of the Italian Press Association. In 2013, at 26, he was the youngest-ever Vice President of the Chamber of Deputies in the 17th Parliament, until 22 March 2018. Still during the 17th Parliament, he was a member of the 14th Commission on European Union Policies and Chairman of the Supervisory Committee on documentation activities and on the Chamber of Deputies Library.  Together with his staff, he activated the Business Microcredit Fund, financed with contributions from the salaries of the MPs and Senators of the M5S (Five Star Movement). On 2 June 2018, he was appointed Deputy Prime Minister, Minister of Economic Development and Minister of Labour and Social Policies. On 5 September 2019, he was sworn in as Minister of Foreign Affairs and International Cooperation. 

Esther Duflo
Esther Duflo is the Abdul Latif Jameel Professor of Poverty Alleviation and Development Economics in the Department of Economics at the Massachusetts Institute of Technology and a co-founder and co-director of the Abdul Latif Jameel Poverty Action Lab (J-PAL). In her research, she seeks to understand the economic lives of the poor, with the aim to help design and evaluate social policies. She has worked on health, education, financial inclusion, environment and governance. Professor Esther Duflo's first degrees were in history and economics from Ecole Normale Superieure, Paris. She subsequently received a Ph.D. in Economics from MIT in 1999. Duflo has received numerous academic honors and prizes including 2019 Sveriges Riksbank Prize in Economic Sciences in Memory of Alfred Nobel (with co-Laureates Abhijit Banerjee and Michael Kremer), the Princess of Asturias Award for Social Sciences (2015), the A.SK Social Science Award (2015), Infosys Prize (2014), the David N. Kershaw Award (2011), a John Bates Clark Medal (2010), and a MacArthur "Genius Grant" Fellowship (2009).  With Abhijit Banerjee, she wrote Poor Economics: A Radical Rethinking of the Way to Fight Global Poverty, which won the Financial Times and Goldman Sachs Business Book of the Year Award in 2011 and has been translated into more than 17 languages, and the recently released Good Economics for Hard Times. Duflo is the Editor of the American Economic Review, a member of the National Academy of Sciences and a Corresponding Fellow of the British Academy. 

Karim El Aynaoui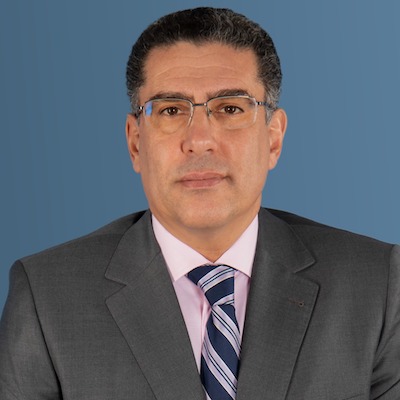 Executive President of the Policy Center for the New South, and Executive Vice-President of the Mohammed VI Polytechnic University and Dean of its Faculty of Economics and Social Sciences. From 2005 to 2012, he worked at the Central Bank of Morocco (Bank Al-Maghrib) where he served as Director of Economics, Statistics and International Relations. He was also in charge of the Research Department and was a member of the cabinet of the Governor. Prior to joining Bank Al-Maghrib, Karim El Aynaoui worked for eight years at the World Bank, as an Economist within the Middle East, North Africa, and Africa regions. He has published books and journal articles on macroeconomic issues in developing countries. His recent work includes co-authored books on renewing Morocco's growth strategy and on the Moroccan labor market. Karim El Aynaoui holds scientific and advisory positions in various institutions. He is a member of the Malabo-Montpellier Panel, the Scientific Council of the Moroccan Capital Market Authority, and the Strategic Advisory Board of the French Institute of International Relations. He is also a global member of the Trilateral Commission. In the past, he served as a member of the COP22 Scientific Committee. He also serves as advisor to the CEO and Chairman of the OCP Group, a world leader in the phosphate industry, and as board member of the OCP Foundation. Karim El Aynaoui holds a PhD in economics from the University of Bordeaux, where he taught courses in statistics and economics for three years. 

Patricia Espinosa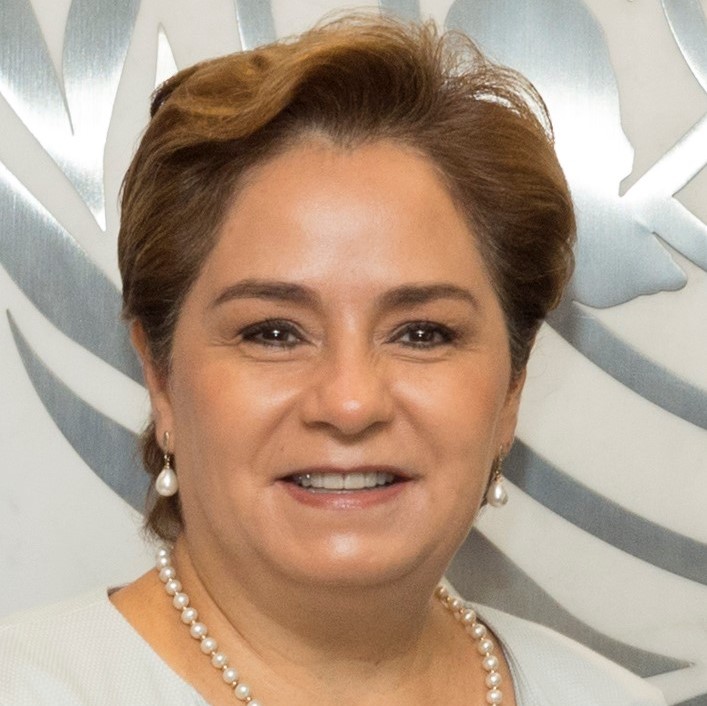 On 18 May 2016, United Nations Secretary-General Ban Ki-moon appointed Patricia Espinosa of Mexico as Executive Secretary of the United Nations Framework Convention on Climate Change (UNFCCC). Ms. Espinosa took office on 18 July 2016. Ambassador of Mexico to Germany since 2012 and from 2001 to 2002, Ms. Espinosa was Minister of Foreign Affairs of Mexico from 2006 to 2012. As Mexico's representative on multilateral bodies and international organizations in Vienna, Geneva and New York, Ms. Espinosa has been engaged as leader in the global challenge to address climate change and its consequences, notably as President of the 16th Conference of the Parties to the UNFCCC leading to the adoption of the Cancun Agreements. Named by the UN Secretary-General to the High-Level Panel of Eminent Persons on the Post 2015 Development Agenda, she is a tireless supporter of multilateralism as a way to improve conditions for development in all regions of the world, understanding the inextricable link between the aims of the Paris Climate Agreement and the Sustainable Development Goals. Elected Chair of the Third Committee of the UN General Assembly (1996) she played a key role in the process leading to the adoption of the Beijing Platform for Action at the 4th World Conference on Women. Previous Ambassador of Mexico to Austria, Slovakia, Slovenia and UN Organisations in Vienna (2002-2006), she was Chief of Staff to the Undersecretary of Foreign Affairs, Ministry of Foreign Affairs (1989-1991) and responsible for economic issues at the Permanent Mission of Mexico to the UN in Geneva (1982-1988). Born in 1958, she has postgraduate studies in International Law from the Institut Universitaire de Hautes Etudes Internationales in Geneva and is holder of a Degree in International Relations from El Colegio de Mexico.  

Daniele Franco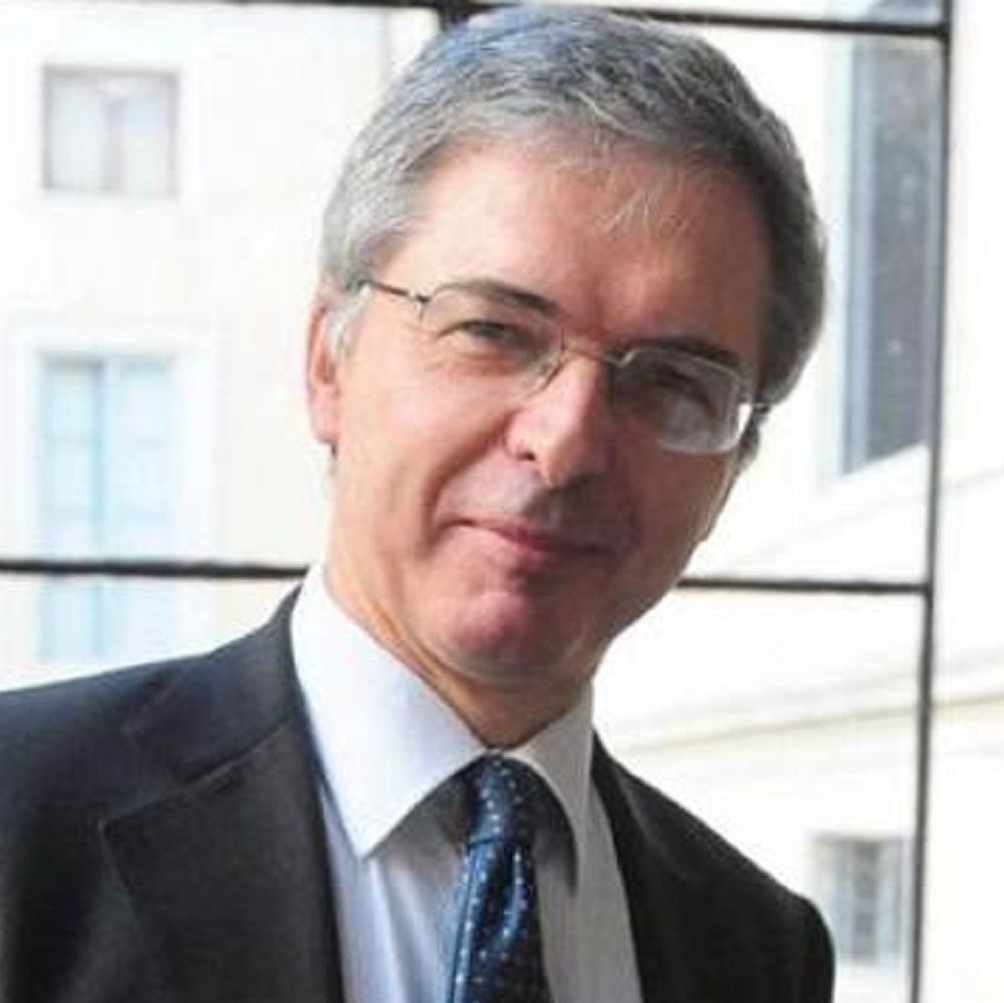 Daniele Franco was born in Trichiana (Belluno) on 7 June 1953. He has been Minister of Economy and Finance since 13 February 2021. He graduated in Political Science from the University of Padua in 1977; he obtained a Master's degree in business organization from the Consorzio Universitario di Organizzazione Aziendale of Padua in 1978, and a Master of Science in Economics from the University of York, Great Britain, in 1979. In the same year, he joined the Economic Research Department of Bank of Italy, where he worked until 1994. From 1994 to 1997 he was an Economic Advisor at the European Commission's Directorate General for Economic and Financial Affairs. Upon his return at the Bank of Italy, he was head of the Public Finance Division of the Economic Research Department from 1997 to 2007, head of Structural Economic Analysis Department from 2007 to 2011, Managing Director of the Economic Research and International Relations from 2011 to 2013. From May 2013 to May 2019 he held the position of State Accountant General at Italy's Ministry of Economy and Finance. He was Deputy Governor of the Bank of Italy from May 2019 to December 2019, then Senior Deputy Governor from 1 January 2020 to 12 February 2021. Over the course of his career, he has widely published and held lectures on public finance, social protection and income distribution, and has participated in committees and working groups at various national and international organizations. 
Kristalina Georgieva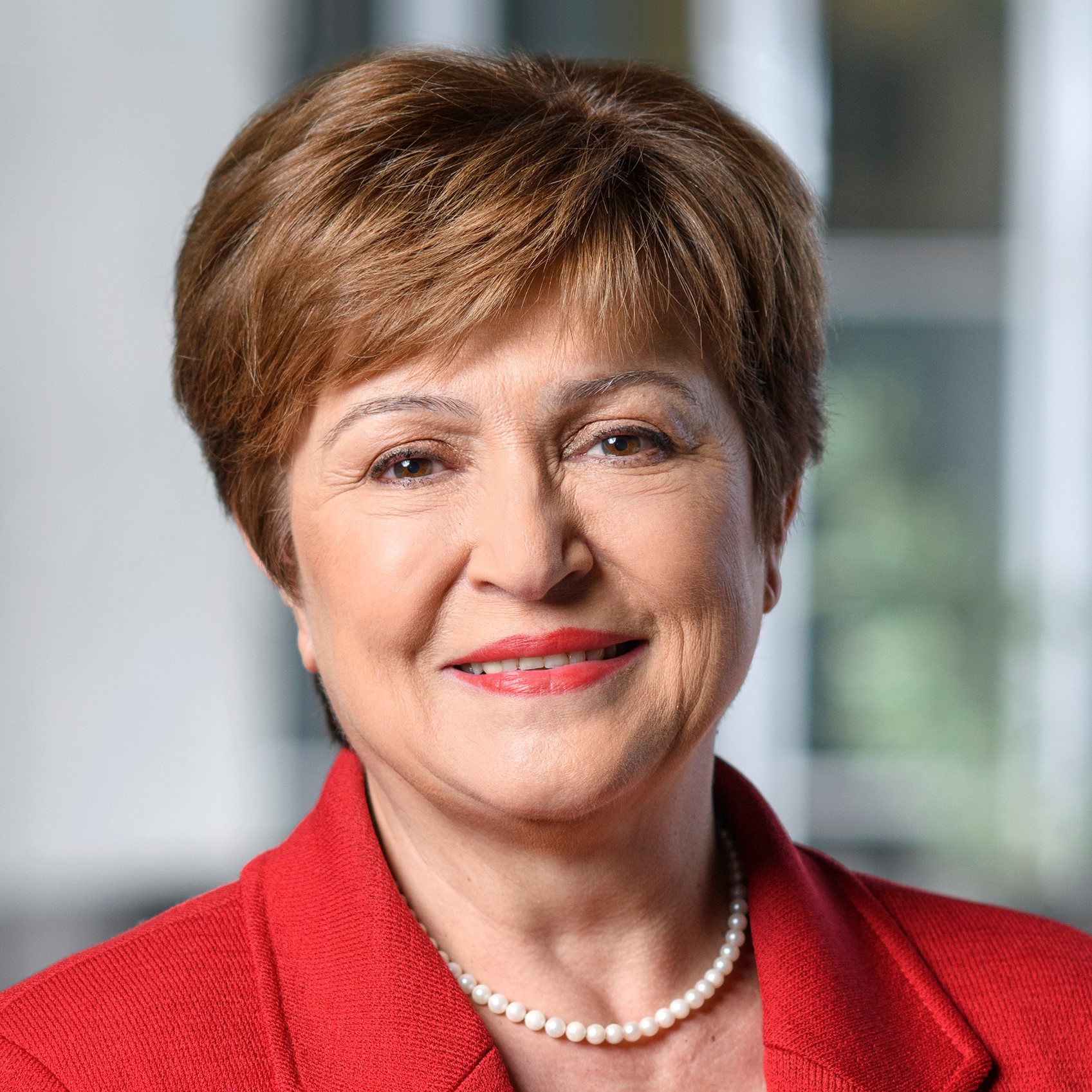 Kristalina Georgieva currently serves as Managing Director of the International Monetary Fund, a position she was selected for on September 25, 2019 and has served as since October 1, 2019. Before joining the Fund, Ms. Georgieva was CEO of the World Bank from January 2017 to September 2019, during which time she also served as Interim President of the World Bank Group for three months. Previously, Ms. Georgieva helped shape the agenda of the European Union while serving as European Commission Vice President for Budget and Human Resources. Before that, she was Commissioner for International Cooperation, Humanitarian Aid and Crisis Response, managing one of the world's largest humanitarian aid budgets. Ms. Georgieva began her career in public service at the World Bank as an environmental economist in 1993. After serving for 17 years, and in many senior positions, including Director for Sustainable Development, Director for the Russian Federation, Director for Environment, and Director for Environment and Social Development for the East Asia and Pacific Region, her career culminated in her appointment as Vice President and Corporate Secretary in 2008. Ms. Georgieva serves on many international panels including as co-Chair of the Global Commission on Adaptation, and as co-chair of the United Nations Secretary-General's High-Level Panel on Humanitarian Financing. Born in Sofia, Bulgaria, in 1953, Ms. Georgieva holds a Ph.D in Economic Science and a M.A. in Political Economy and Sociology from the University of National and World Economy, Sofia, where she was an Associate Professor between 1977 and 1993. In 2010, she was named "European of the Year" and "Commissioner of the Year" by European Voice in recognition for her leadership in the EU's response to humanitarian crises. In October 2020, she received the Atlantic Council's Distinguished International Leadership Award in acknowledgement of exceptional and distinctive contributions during her career of public service.
Tedros A. Ghebreyesus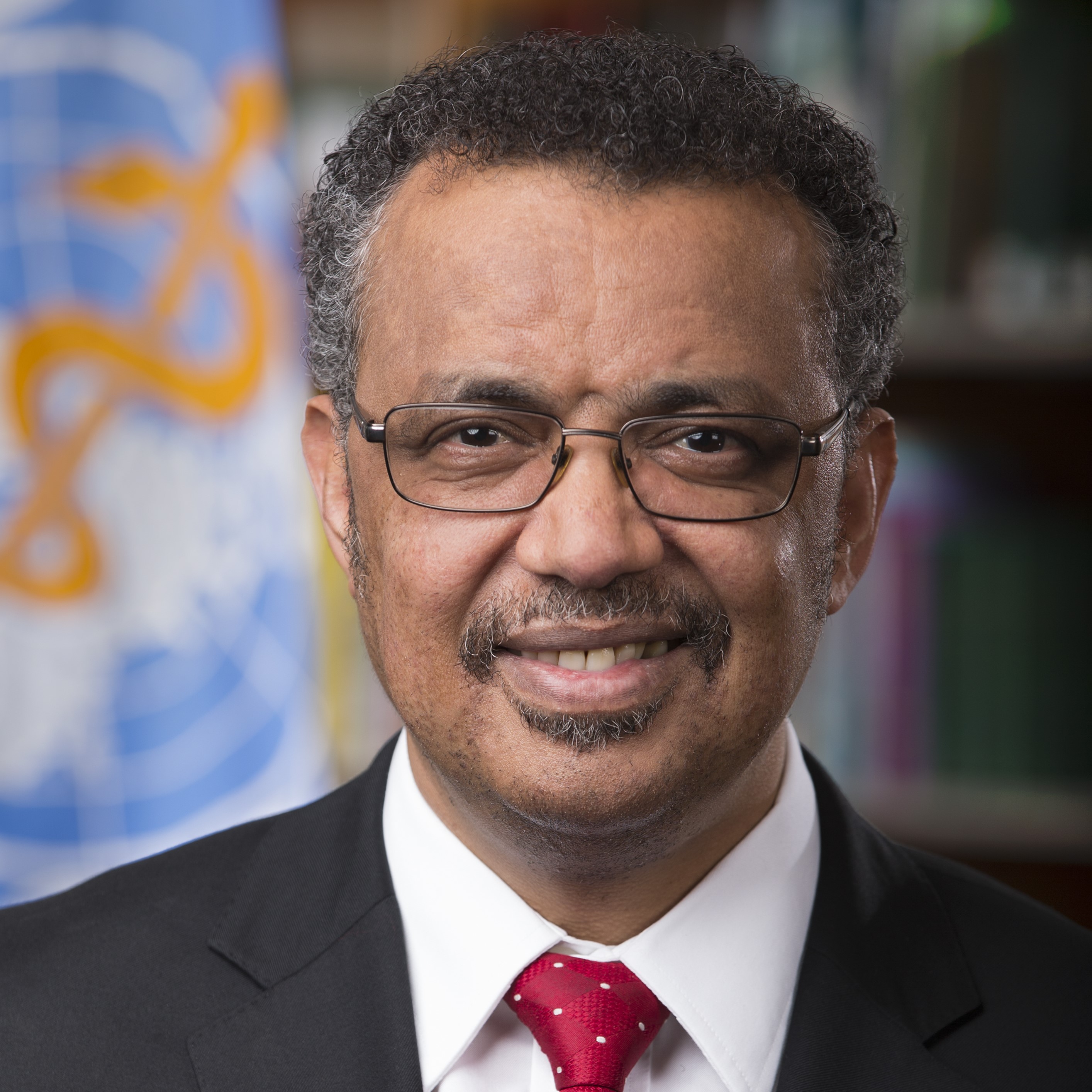 Dr Tedros Adhanom Ghebreyesus was elected WHO Director-General for a five-year term by WHO Member States at the Seventieth World Health Assembly in May 2017. In doing so, he was the first WHO Director-General elected from among multiple candidates, and was the first person from the WHO African Region to head the world's leading public health agency.
Born in the Eritrean city of Asmara, Dr Tedros graduated from the University of Asmara with a Bachelor of Biology, before earning a Master of Science (MSc) in Immunology of Infectious Diseases from the University of London, a Doctorate of Philosophy (PhD) in Community Health from the University of Nottingham and an Honorary Fellowship from the London School of Hygiene and Tropical Medicine.
Following his studies, Dr Tedros returned to Ethiopia to support the delivery of health services, first working as a field-level malariologist, before heading a regional health service and later serving in Ethiopia's federal government for over a decade as Minister of Health and Minister of Foreign Affairs from 2005-2016.
Prior to his election as WHO Director-General, Dr Tedros held many leadership positions in global health, including as Chair of the Global Fund to Fight AIDS, Tuberculosis, and Malaria, Chair of the Roll Back Malaria Partnership, and Co-chair of the Partnership for Maternal, Newborn and Child Health Board.
After taking office as Director-General, Dr Tedros initiated the most significant transformation in the Organization's history and focused WHO's work on the mission to "Promote health, keep the world safe and serve the vulnerable."
Angel Gurría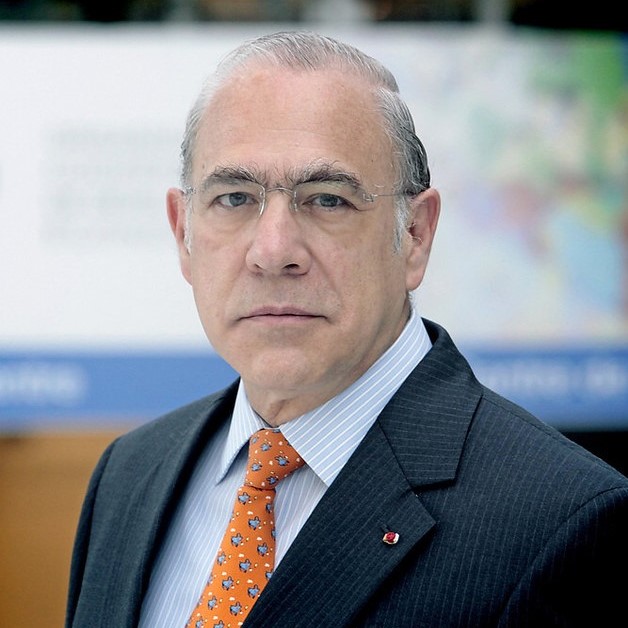 Former Secretary-General of the Organisation of Economic Co-operation and Development (OECD) since 2006, Angel Gurría firmly established the Organisation as a pillar of the global economic governance architecture including the G7, G20 and APEC, and as a reference point in the design and implementation of better policies for better lives. He broadened OECD's membership with the accession of Chile, Colombia, Costa Rica, Estonia, Israel, Latvia and Slovenia, and has made the Organisation more inclusive by strengthening its links with key emerging economies.  Under his watch, the OECD led the effort to reform the international tax system, and to improve governance frameworks in anti-corruption and other fields. He also heralded a new growth narrative that promotes the well-being of people, including women, gender and youth, and scaled up the OECD contribution to the global agenda, including the Paris Agreement  on Climate Change and the adoption of the Sustainable Development Goals. 
Pascal Lamy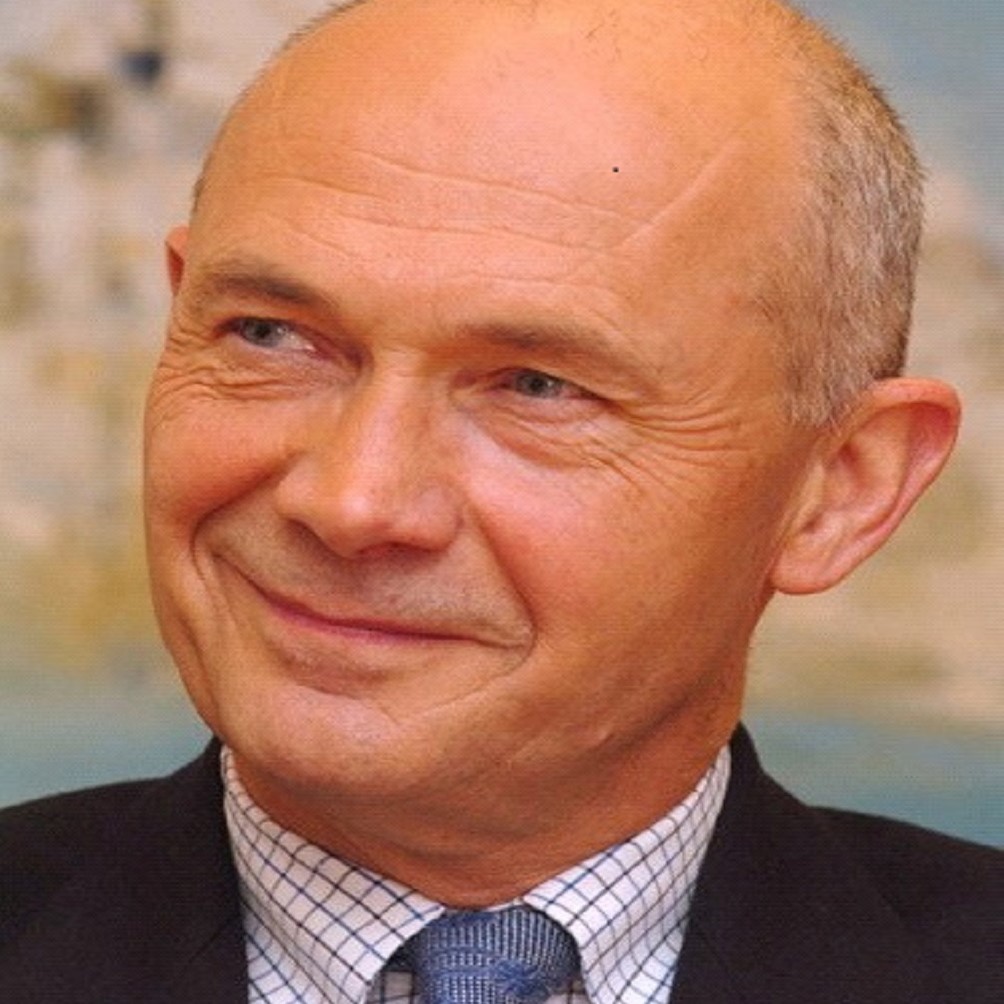 Pascal Lamy (pascallamy.eu) is the President of the Paris Peace Forum and Brunswick Europe Chair. He is special advisor to the European Commission. 
He shares his other activities between the Jacques Delors think tanks (Paris, Berlin, Brussels), the presidency of the UNWTO ethics of tourism committee, of the French Committee of the Pacific Economic Cooperation Council (PEEC), Aspen meeting Europe/Africa, and the Musiciens du Louvre orchestra (Marc Minkowski). He is also holds positions in various French, European, and global boards or advisory boards (Mo Ibrahim Foundation, IFPRI, CERRE, TMEA, Transparency International, Alpbach Forum, Beijing Forum, World Trade Forum, WEF global risks, Europaeum, Collegium international etc.). He is affiliate Professor at the China Europe International Business School CEIBS, Shanghai, and at HEC (Paris). 
From 2005 to 2013, Pascal Lamy served for two terms as Director General of the World Trade Organization (WT0). He previously was European Commissioner for trade (1999-2004), CEO of Crédit Lyonnais (1994-1999), Chief of Staff to the President of the European Commission Jacques Delors and his G7 sherpa (1985-1994), Deputy Chief of Staff to the French Prime Minister (1983-1985) and to the French Minister for Economy and Finance (1981-1983). 
Latest publications: "Strange new world" (Odile Jacob 2020, "Où va le monde ? » (Odile Jacob 2018). 
Alberto Mantovani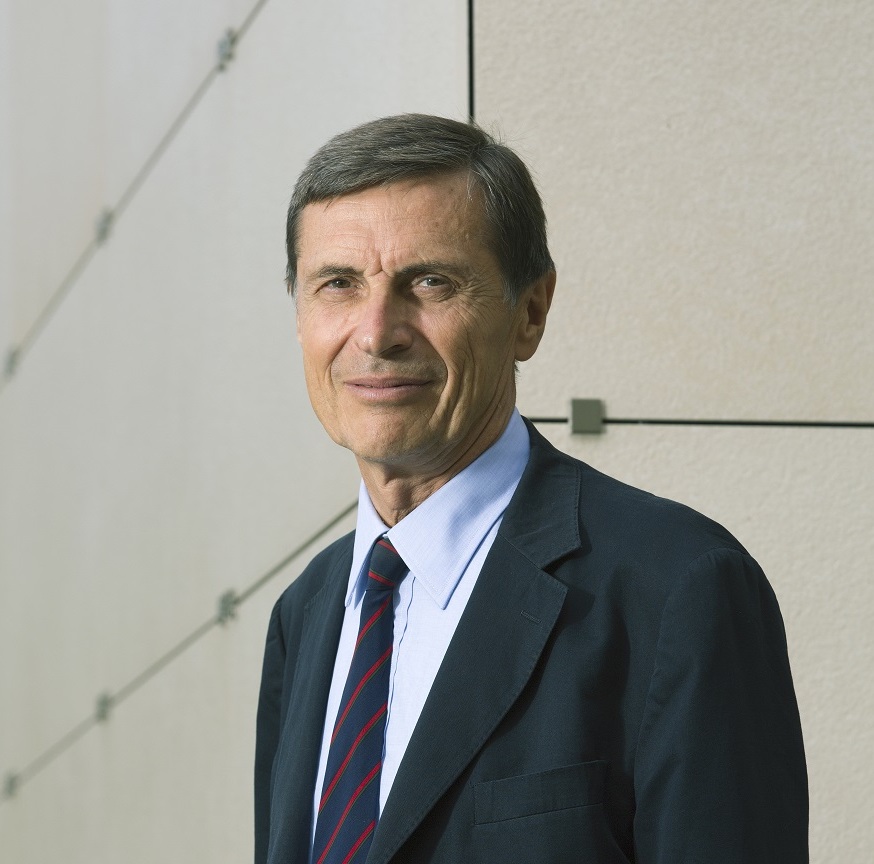 Alberto Mantovani, MD, is Emeritus Professor at Humanitas University and Scientific Director of the Istituto Clinico Humanitas. He trained and worked at the Chester Beatty Research Institute, London, UK, and at the National Institutes of Health, Bethesda, USA. He served as Head of Department of Immunology and Cell Biology, Istituto Mario Negri, Milan, Italy. He has contributed to the advancement of knowledge in the field of Immunology formulating new paradigms and identifying new molecules and functions. He is one of the most quoted immunologists. For his research activity he has received several national and international awards.
Luigi Mattiolo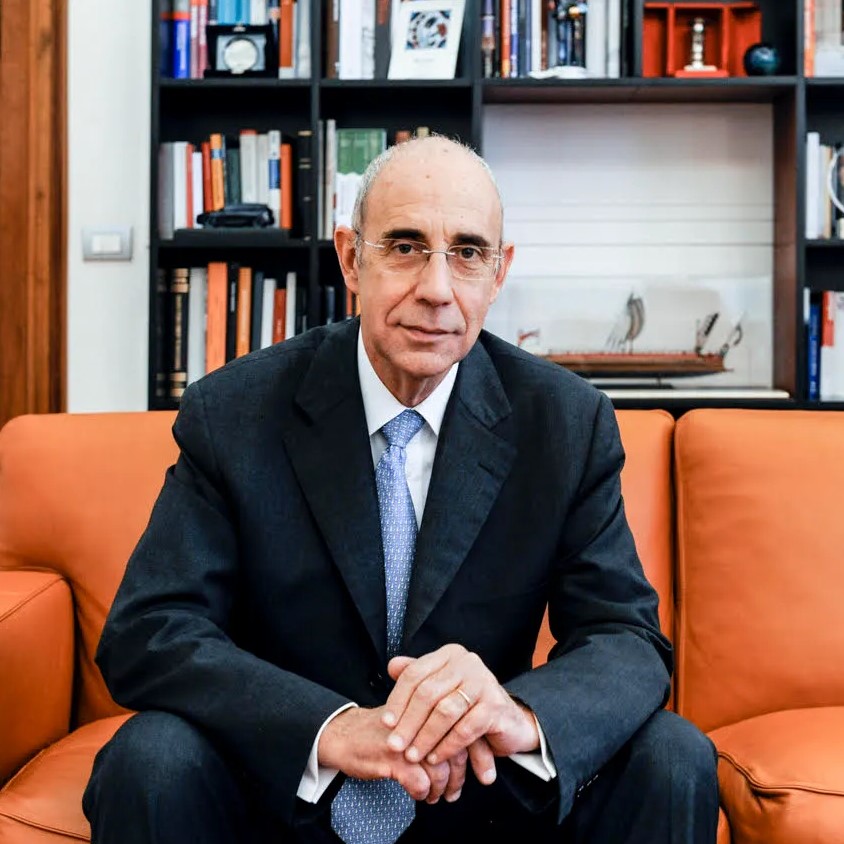 Ambassador Mattiolo has been working as a diplomat since 1981. Born in Rome in 1957, he graduated in Political Science at the University of Rome "La Sapienza" in 1980. He began his diplomatic career shortly afterwards, working initially at the General Directorate for Emigration and Social Affairs. From 1982 to 1986 he was in Moscow as Second Secretary of the Embassy, from 1986 to 1988 as First Secretary in Bern, the same position held in Belgrade from 1988 to 1991 when he was confirmed in the then former Yugoslavia as Legation Counsellor. In 1992 he returned to Rome to work at the General Directorate of Personnel. From 1993 to 1995 he was employed by the Office of the Diplomatic Advisor of the Presidency of the Council of Ministers. From 1997 to 2001 he was first Secretary and then First Counsellor at the Permanent Representation of Italy to the European Union in Brussels. In 2001 he flew to New York to assume the position of First Counsellor and then Minister Plenipotentiary at the Permanent Representation of Italy to the UN. He remained there until 2004 when he returned to Rome to become European Correspondent and Coordinator of the activities related to the Common Foreign and Security Policy at the Directorate General for European Integration. Between 2005 and 2008 he was Minister at the Permanent Representation to the Atlantic Council in Brussels, a post he left to become Ambassador to Tel Aviv in 2008. In 2015, after three years in Rome as Director General for the European Union, he was appointed Ambassador to Turkey.
Mario Monti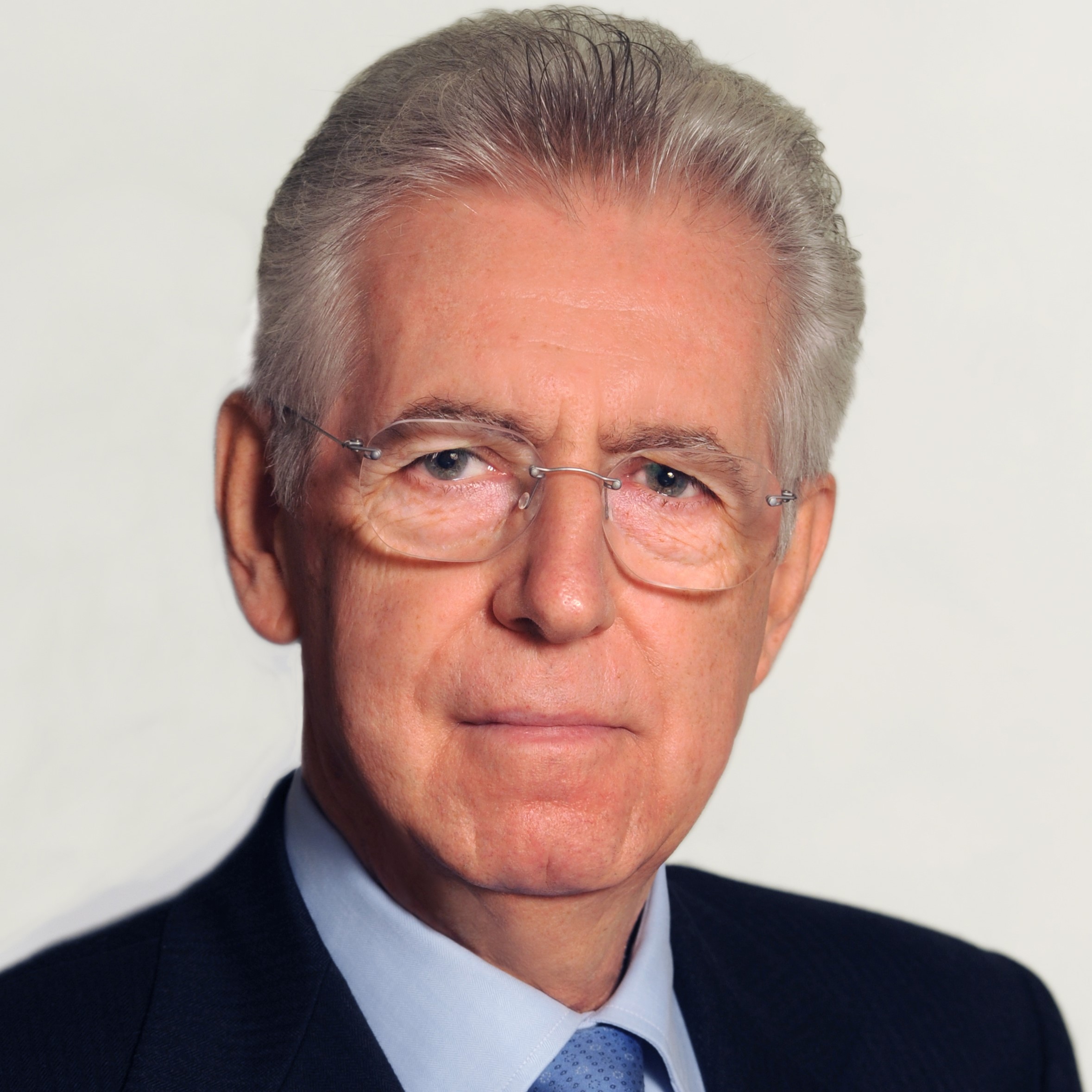 President of Bocconi University and Italian Senator for life. In August 2020 he has been appointed Chairman of the "Pan-European Commission on Health and Sustainable Development: Rethinking Policy Priorities in the light of Pandemics", convened by WHO/Europe.
He was Prime Minister of Italy (2011-2013) and Minister of Economy and Finance (2011-2012), leading a government of national unity, which overcame the financial crisis, initiated structural reforms, and obtained vital improvements in Euro-area governance.
As European Commissioner for the Single Market (1995–1999) and Competition (1999–2004), Professor Monti fostered market integration while promoting tax coordination, and sanctioned high-profile cases of abuses of dominance, anticompetitive mergers, and illegal state aids.
Ferdinando Nelli Feroci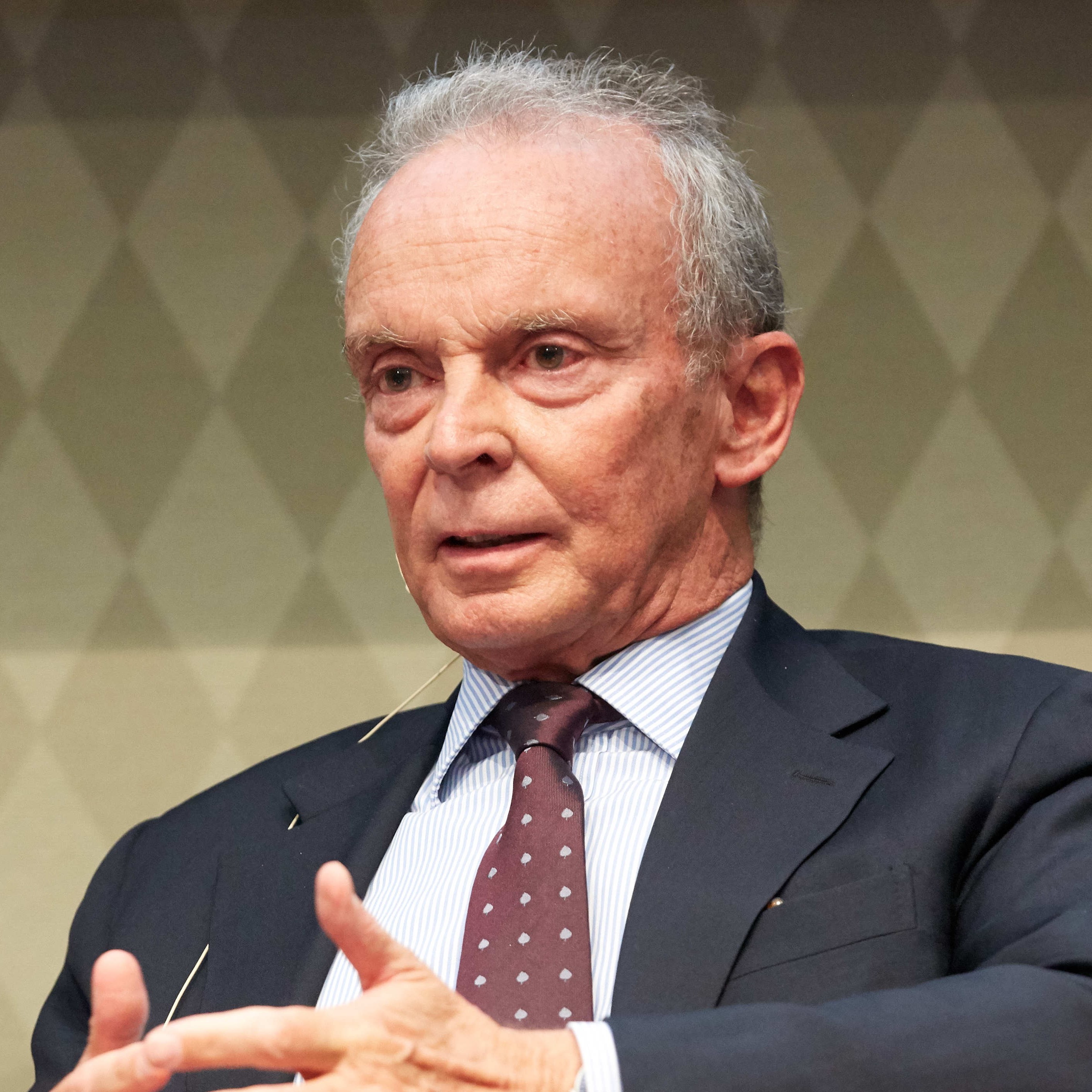 Ferdinando Nelli Feroci is president of the IAI. A diplomat from 1972 to 2013, he was Permanent Representative of Italy to the European Union in Brussels (2008-13), Chief of Staff (2006-08) and Director General for European Integration (2004-06) at the Italian Ministry of Foreign Affairs. Previously, he served in New York at the United Nations, in Algiers, Paris and Beijing. He also served as Diplomatic Counsellor of the Vice President of the Italian Council of Ministers (1998). In June 2014 he was appointed to the post of European Commissioner in the Commission chaired by Manuel Barroso to replace Antonio Tajani, a position he held until the end of the mandate of the Commission on 1 November 2014. Formerly a Fellow at the Center for International Affairs, Harvard University (1985-86), and Visiting Professor at the Istituto Universitario Orientale of Naples (1989), he is currently a professor at the School of Government of LUISS, Rome. He is the author of many articles and essays on international relations, European affairs and political affairs. 
Pier Carlo Padoan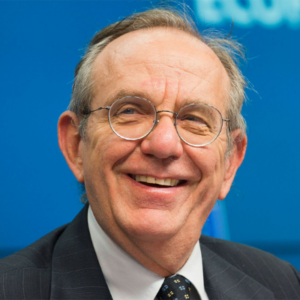 Mr. Pier Carlo Padoan was Minister of Economy and Finance from 21 February 2014 to 1 June 2018. Mr. Padoan was Professor of Economics at the University La Sapienza of Rome, and Director of the Fondazione Italianieuropei, a policy think-tank focusing on economic and social issues. On 1 June 2007 Mr. Pier Carlo Padoan was appointed Deputy Secretary-General of the OECD. As of 1 December 2009 he was also appointed Chief Economist while retaining his role as Deputy SecretaryGeneral. In addition to heading the Economics Department, Mr. Padoan was the G20 Finance Deputy for the OECD and has also lead the Strategic Response, the Green Growth and Innovation initiatives of the Organisation.From 2001 to 2005, Mr. Padoan was the Italian Executive Director at the International Monetary Fund, with responsibility for Greece, Portugal, San Marino, Albania and Timor Leste. He served as a member of the Board and chaired a number of Board Committees. During his mandate at the IMF he was also in charge of European Coordination. From 1998 to 2001, Mr. Padoan served as Economic Adviser to the Italian Prime Ministers, Massimo D'Alema and Giuliano Amato, in charge of international economic policies. He was responsible for coordinating the Italian position in the Agenda 2000 negotiations for the EU budget, Lisbon Agenda, European Council, bilateral meetings, and G8 Summits. He has been a consultant to the World Bank, European Commission, European Central Bank.  
Qu Dongyu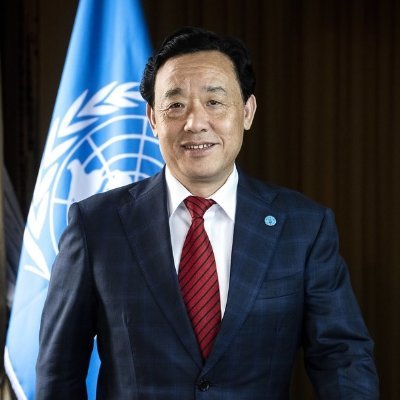 Qu Dongyu took up office as the ninth Director-General of the Food and Agriculture Organization (FAO) of the United Nations on 1 August 2019. He is the first Chinese national to head the Organization. From 2001 to 2011 he was Vice President of the Chinese Academy of Agricultural Sciences. Between 2011 and 2015 he served as Vice-Chair of the Ningxia Hui Autonomous Region in China and in 2015 he became Vice-Minister of the Ministry of Agriculture and Rural Affairs, where he was involved in promoting international collaboration with organizations such as FAO and Centre for Agriculture and Bioscience International. He trained to become a biologist, gaining a bachelor's degree from Hunan Agricultural University, a Master's in plant breeding and genetics from the Chinese Academy of Agricultural Sciences, and a Doctorate in Agricultural and Environmental Sciences from the University of Wageningen, Netherlands. 
Kenneth Rogoff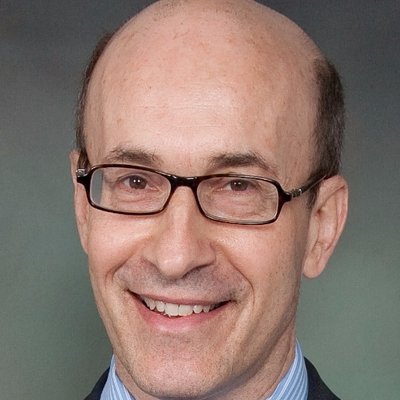 Kenneth Rogoff is Thomas D. Cabot Professor at Harvard University. From 2001–2003, Rogoff served as Chief Economist at the International Monetary Fund. His widely-cited 2009 book with Carmen Reinhart, This Time Is Different: Eight Centuries of Financial Folly, shows the remarkable quantitative similarities across time and countries in the run-up and the aftermath of severe financial crises. Rogoff is also known for his seminal work on exchange rates and on central bank independence. Together with Maurice Obstfeld, he is co-author of Foundations of International Macroeconomics, a treatise that has also become a widely-used graduate text in the field worldwide. Rogoff's 2016 book The Curse of Cash looks at the past, present and future of currency from standardized coinage to crypto-currencies. The book argues that although much of modern macroeconomics abstracts from the nature of currency, it is in fact lies at the heart of some of the most fundamental problems in monetary policy and public finance. His monthly syndicated column on global economic issues is published in over 50 countries. Rogoff is an elected member of the National Academy of Sciences, the American Academy of Arts and Sciences, and the Group of Thirty, and He is a senior fellow at the Council on Foreign Relations. Rogoff is among the top ten on RePEc's ranking of economists by scholarly citations. He is also an international grandmaster of chess. 
Jeffrey Sachs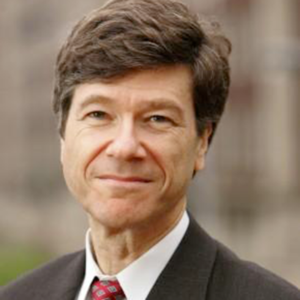 Jeffrey D. Sachs is a world-renowned professor of economics, leader in sustainable development, senior UN advisor, bestselling author, and syndicated columnist whose monthly newspaper columns appear in more than 100 countries. He is the co-recipient of the 2015 Blue Planet Prize, the leading global prize for environmental leadership, and has twice been named among Time Magazine's 100 most influential world leaders. Professor Sachs served as the Director of the Earth Institute at Columbia University from 2002 to 2016. He was appointed University Professor at Columbia University in 2016 and also serves as Quetelet Professor of Sustainable Development and Professor of Health Policy and Management. He is Special Advisor to United Nations Secretary-General Ban Ki-moon on the Sustainable Development Goals, and previously advised both Secretary-General Ban Ki-moon and Secretary-General Kofi Annan on the Millennium Development Goals. 
Djisaman Simandjuntak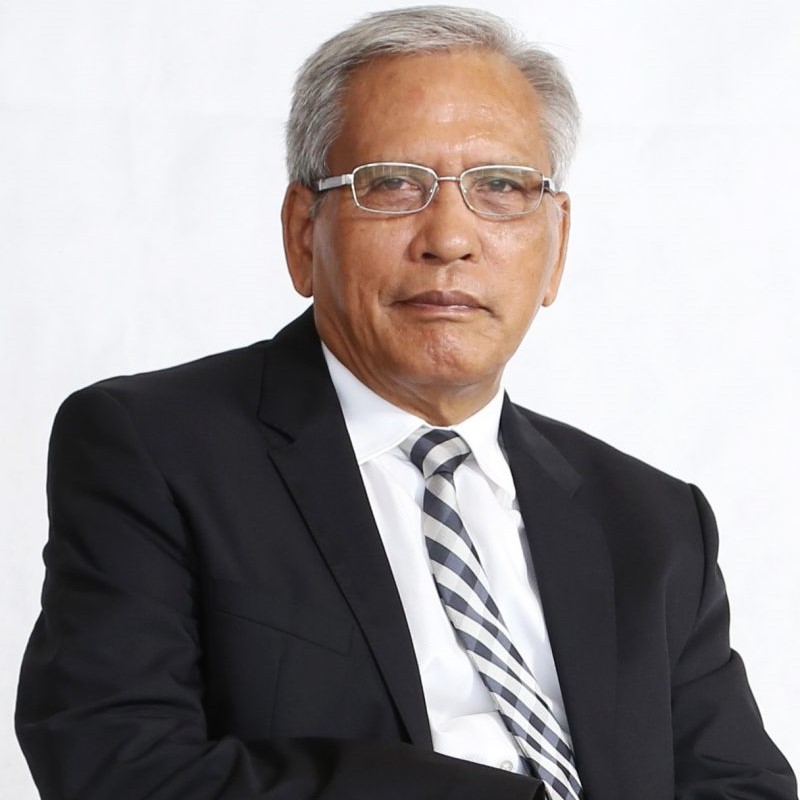 Djisman Simandjuntak is a senior economist and Chair of the Board of Directors of CSIS Foundation. He has worked on a wide array of issues, many in the field of international economics and macroeconomics. Moreover, he also lectures at various national universities, and is the Executive Director of the Prasetiya Mulya Business School until January 2004. He also serves as an independent commissioner at the Lippo Bank. 
Djisman obtained his bachelor's from the Faculty of Economics at Parahiyangan University, Bandung in 1973. Then, in 1979, he entered the Diplom Rer-Pol programat the University of Cologne, majoring in Monetary Economics and Public Finance. He immediately joined the PhD program at the same university, and obtained his PhD in International Economics in 1983. 
Dennis Snower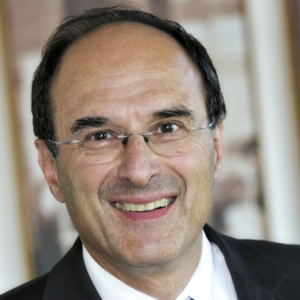 Dennis J. Snower is founder and President of the Global Solutions Initiative; Professor of Macroeconomics and Sustainability at the Hertie School, Berlin; Fellow at The New Institute, Hamburg; Senior Research Fellow at the Blavatnik School of Government, Oxford; Non-resident Fellow of Brookings Institution and Visiting Professor at University College London. He was formerly President of the Kiel Institute for the World Economy and is Research Fellow at the Center for Economic Policy Research (London), at IZA (Institute for the Future of Work, Bonn), and CESifo (Munich). He holds a BA and MA from New College, Oxford, and an MA and PhD from Princeton University. He has published extensively on employment policy, the design of welfare systems, caring economics and monetary and fiscal policy. 
Bill Thomas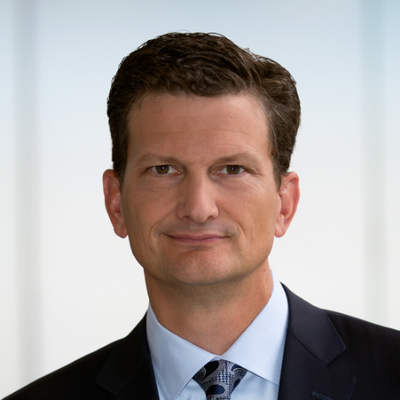 Bill Thomas is the Chairman and CEO of KPMG International where he leads and supports almost 227,000 remarkable people focused on delivering exceptional services to clients throughout the world in 146 countries. Ensuring everyone at KPMG lives up to and abides by the values that have made KPMG the trusted partner of the business community is Bill's first priority. Bill has more than a decade of executive-level leadership experience and previously served as Chairman of KPMG's Americas region from 2014 to 2017, and as CEO and Senior Partner of KPMG in Canada from 2009 to 2016. During each stage of his career, he has propelled the firm's global strategy throughout local, regional and international geographies, always pairing pragmatism and creativity to deliver concrete results. While Chairman of KPMG's Americas region, Bill oversaw dramatic efficiency gains across borders, and similarly, as CEO of KPMG in Canada, Bill reshaped the Canadian firm's culture and rallied the firm to embrace a new direction. He was awarded the Queen Elizabeth II Diamond Jubilee Medal in 2012 and named a Catalyst Canada Honours Champion in recognition for his leadership in building a diverse and inclusive culture. Bill strongly believes that businesses can empower positive change and play a role in strengthening the communities they serve. He is a member of the International Integrated Reporting Council (IIRC), Business Roundtable, International Business Council, and His Royal Highness The Prince of Wales Sustainable Markets Council. 
Sharon Thorne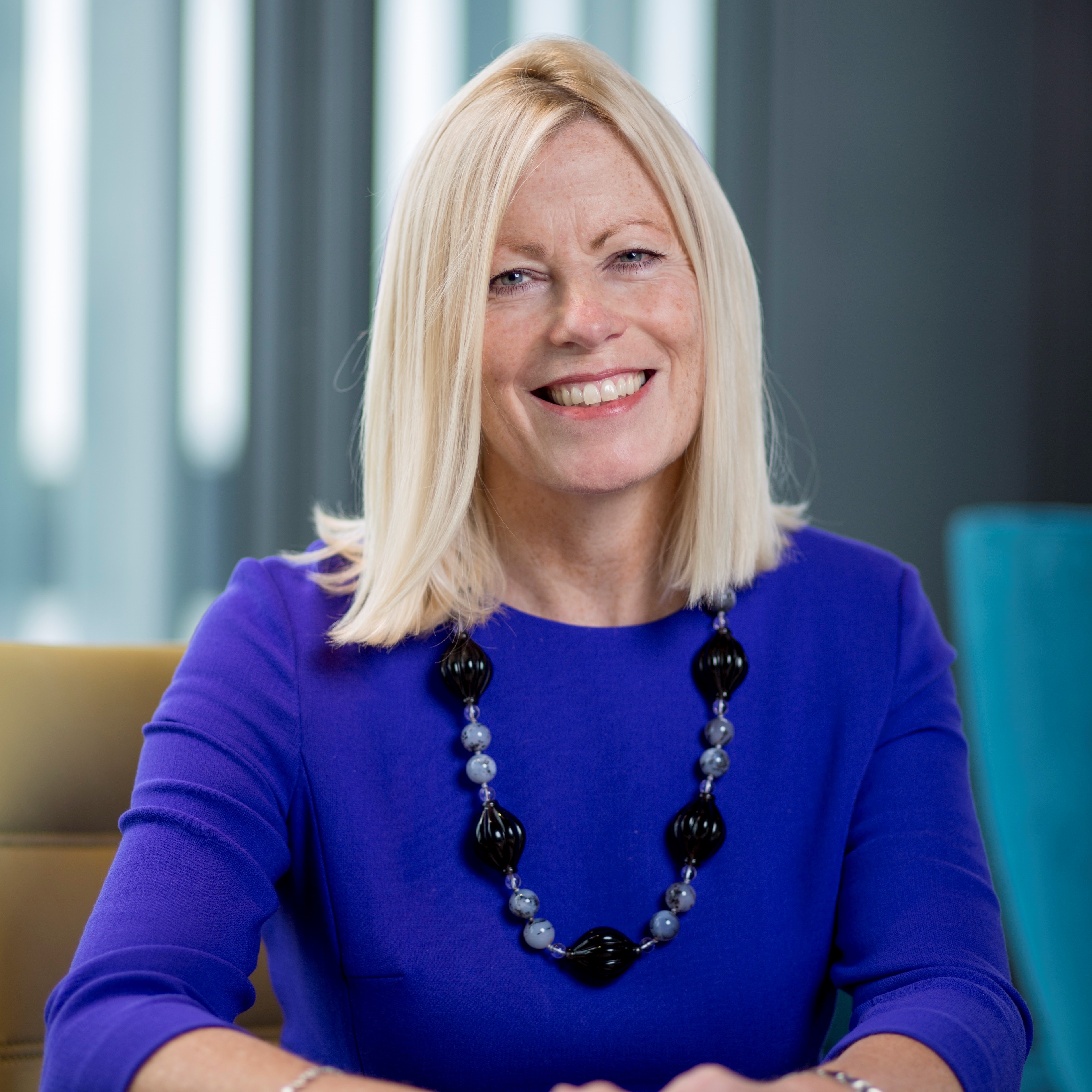 Sharon Thorne is the Chair of the Deloitte Global Board of Directors. 
Sharon was previously the Deputy CEO and Managing Partner Global & Strategy of Deloitte North West Europe (NWE), and a Deloitte Global Board member. Sharon is the first woman to hold the Global Chair role and has long championed Deloitte's ambition to achieve higher representation of women in leadership globally. She is also an advocate for collective action on environmental sustainability and climate change. 
As a member of the NWE Executive, Sharon's main responsibility was to lead the worldwide dimension of Deloitte NWE's strategy. Between 2015 and 2019, she was the executive sponsor for the creation of Deloitte NWE. 
Prior to this, Sharon was a Deloitte UK audit partner for 20 years. She has over 30 years of experience auditing and advising clients across a broad range of sectors. This includes extensive experience serving as lead audit partner for FTSE-listed clients, coordinating services around the globe. 
In addition to a number of executive roles, including Deloitte UK Managing Partner Talent and Deloitte UK Managing Partner Regions, Sharon has spent more than three decades on boards including as chair. This includes nine years on the Deloitte Global board, six years on the Deloitte UK board, six years on the Confederation of British Industry Board of Directors and four years as a Trustee for Prostate Cancer UK. She has recently joined the Board of the Social Progress Imperative and the Advisory Council of Accounting for Sustainability. 
Sharon graduated from Oxford University with a degree in Philosophy, Economics and Politics. She is a fellow of The Institute of Chartered Accountants in England and Wales.  
She lives in the north-west of England with her husband John and their two dogs, has three grown-up stepdaughters and enjoys watching Manchester United and playing golf. 
Antonio Vitorino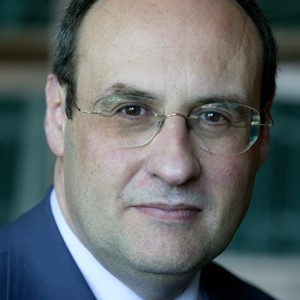 On 29 June 2018, António Vitorino was elected as the tenth Director General of the International Organization for Migration by its Member States, taking office on 1 October 2018. António Vitorino has over 27 years of international and national political and academic experience, which brought him consistently in touch with the migration context. He served as European Commissioner for Justice and Home Affairs, from 1999 to 2004. Prior to joining the European Commission, António Vitorino served as Deputy Prime Minister and Minister of National Defense of Portugal, from 1995 to 1997. His solid political background includes tenures as Portugal's State Secretary for Parliamentary Affairs (from 1983 to 1985), member of the Government of Macau in charge of Administration and Justice (from 1986 to 1987), member of the Portuguese Parliament (from 1980 to 2007), member of the European Parliament (from 1994 to 1995), where he chaired the Civil Liberties and Internal Affairs Committee in charge of Migration, Asylum, Justice and Fundamental Rights. During these years António Vitorino crafted leadership, management and negotiations skills at the highest level and developed in-depth knowledge of global and national migration contexts and related policy challenges. He served as Judge of the Portuguese Constitutional Court from 1989 to 1994. Aside from the extensive political and public service experience, António Vitorino is also an experienced lawyer and a renowned academic. For more than 25 years he served as Assistant Professor and Professor of Constitutional Law, International Human Rights Law, European Union Law on Justice and Home Affairs at the Lisbon Law School and Lisbon Nova University. A fond promoter of civil society and private sector engagement, António Vitorino contributed to the work of prestigious think tanks and foundations. He was President of Notre Europe/Jacques Delors Institute in Paris (from 2011 to 2016), Board member of the Migration Policy Institute (MPI) in Washington, D.C. (from 2005 to 2013) and chaired the New York based Advisory Board of the International Migration Initiative (from 2015 to 2017). In Portugal, António Vitorino was Commissioner of the Gulbenkian Foundation Forum on Migration and the Civil Society Platform for the Integration of Migrants (from 2005 to 2007). António Vitorino was also a member of the Washington D.C. based Transatlantic Council on Migration from 2007 to 2018. In all these activities he has always been engaged in promoting ethic employment of migrants, as well as consistently advocating against inequalities, discrimination, violence and social exclusion endured by migrants, thus providing critical contributions to the development of comprehensive and inclusive public policies on migration. António Vitorino was born in Lisbon, Portugal, in 1957 and holds a Master degree in Law and Political Science from the Lisbon Law School (1986). He is a member of the Portuguese Bar Association since 1982 and is fluent in Portuguese, English, French and Spanish. António Vitorino is married and has two sons.
Guntramm Wolff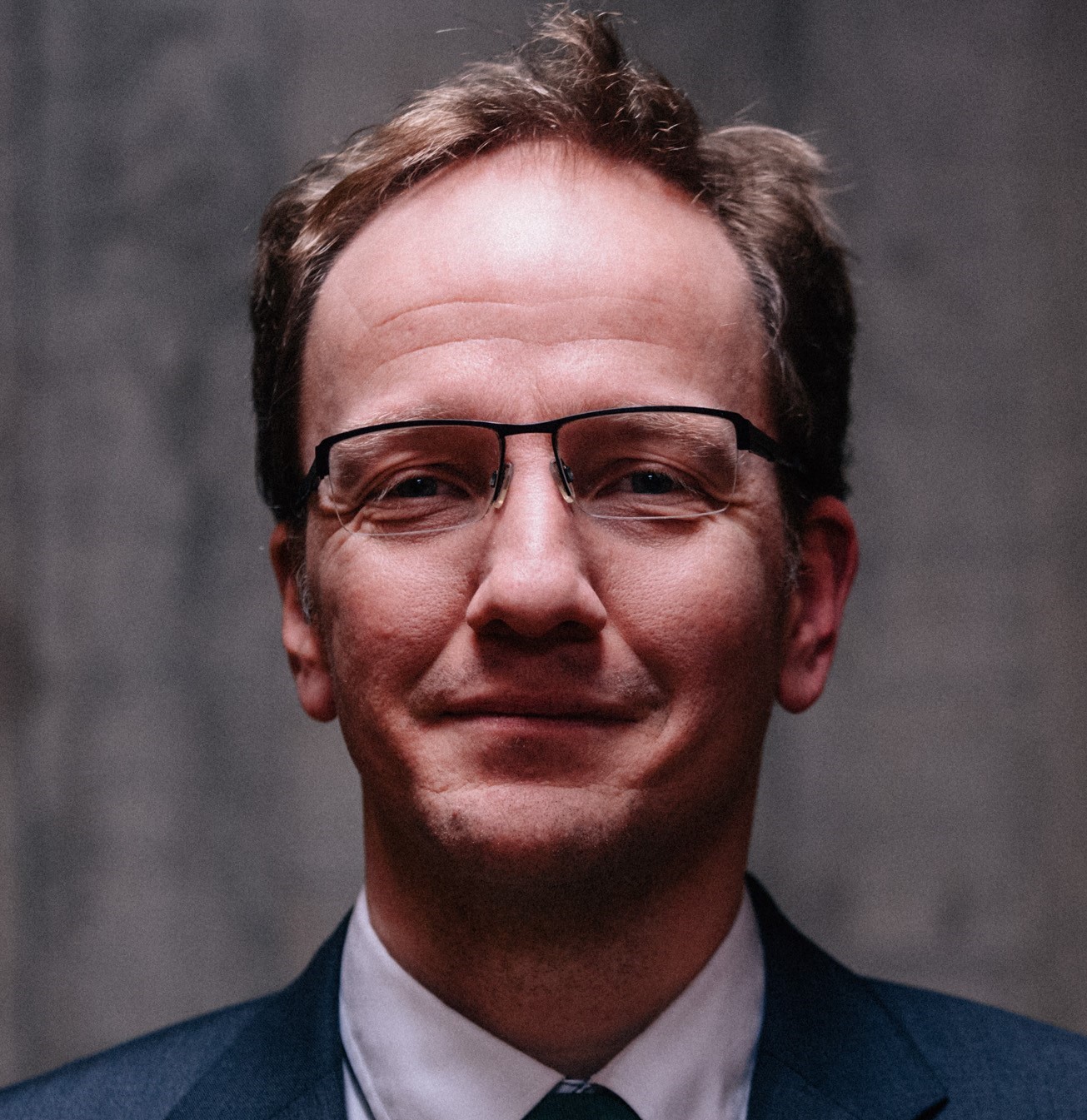 Guntram Wolff is the Director of Bruegel. His research focuses on the European economy and governance, on fiscal and monetary policy and global finance. He regularly testifies at the European Finance Ministers' ECOFIN meeting, the European Parliament, the German Parliament (Bundestag) and the French Parliament (Assemblée Nationale). From 2012-16, he was a member of the French prime minister's Conseil d'Analyse Economique. Guntram Wolff is also a member of the Solvay Brussels School's international advisory board of the Brussels Free University. He joined Bruegel from the European Commission, where he worked on the macroeconomics of the euro area and the reform of euro area governance. Prior to joining the Commission, he was coordinating the research team on fiscal policy at Deutsche Bundesbank. He also worked as an adviser to the International Monetary Fund. He holds a PhD from the University of Bonn, studied economics in Bonn, Toulouse, Pittsburgh and Passau and previously taught economics at the University of Pittsburgh and at Université libre de Bruxelles. 

Ngarie Woods
Professor Ngaire Woods is the founding Dean of the Blavatnik School of Government and Professor of Global Economic Governance at Oxford University. Her research focuses on how to enhance the governance of organizations, the challenges of globalization, global development and the role of international institutions and global economic governance. She founded the Global Economic Governance Programme at Oxford University, and co-founded (with Robert O. Keohane) the Oxford-Princeton Global Leaders Fellowship programme. She led the creation of the Blavatnik School of Government. Ngaire Woods serves as a member of the Asian Infrastructure Investment Bank's International Advisory Panel, and on the Boards of the Mo Ibrahim Foundation and the Stephen A. Schwarzman Education Foundation. She is an Independent Non-Executive Director at Rio Tinto. She sits on the advisory boards of the Centre for Global Development, the African Leadership Institute, the School of Management and Public Policy at Tsinghua University, and the Nelson Mandela School of Public Policy at Cape Town University. She is Chair of the Harvard University Visiting Committee on International Engagement and a member of the Department for International Trade's Trade and Economy Panel. She is also an honorary governor of the Ditchley Foundation and is co-Chair of the World Economic Forum Global Future Council on Frontier Risks. 
James Zhan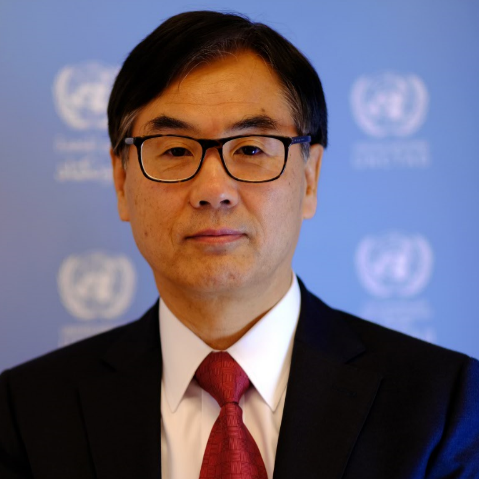 James X. Zhan is senior director of investment and enterprise at UNCTAD. He is editor-in-chief of the World Investment Report and the Transnational Corporations journal. He chairs the Governing Board of the UN Sustainable Stock Exchanges Initiative (with all major stock exchanges worldwide as members). He also co-chairs the Executive Board of UN Family Business for Sustainable Development Initiative (in partnership with FBNi). He has provided policy advice to numerous governments (including heads of states and cabinets) and parliaments, and global summits (including G20). He led the formulation of global guidelines for a new generation of investment policies used in over 100 countries, and the establishment of the World Investment Forum. He is chief strategist for the World Association of Investment Promotion Agencies and was Global Agenda Council member of the World Economic Forum. He has held several advisory positions in academic institutions (including at Cambridge University, Columbia University and Cornell University) and was research fellow at Oxford University. He has extensive publications on investment, trade and technology related economic and legal issues.
Houlin Zhao
Houlin Zhao was first elected 19th Secretary-General of the ITU at the Busan Plenipotentiary Conference in October 2014. He took up his post on 1 January, 2015. ITU Member States re-elected Houlin Zhao as ITU Secretary-General on 1 November 2018. He began his second four-year term on 1 January 2019.  
Prior to his election, he served two terms of office as ITU Deputy Secretary-General (2007-2014), as well as two terms as elected Director of ITU's Telecommunication Standardization Bureau (1999-2006).  
Houlin Zhao is committed to further streamlining ITU's efficiency, to strengthening its membership base through greater involvement of the academic community and of small- and medium-sized enterprises, and to broadening multistakeholder participation in ITU's work. 
Samir Saran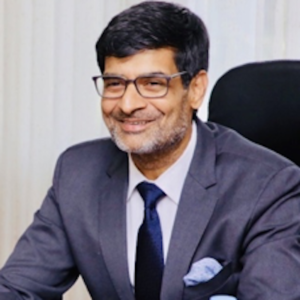 Samir Saran is the President of Observer Research Foundation (ORF), one of Asia's most influential think tanks. His research focuses on issues of global governance, climate change and energy policy, technology and new media, and India's foreign policy. Samir completed his doctoral studies at the Global Sustainability Institute, UK. He holds a Masters in media studies from the London School of Economics and Political Science, UK, and a Bachelors in Electrical and Electronics Engineering from Manipal Institute of Technology, India. As President, he provides strategic direction and leadership to ORF's multiple centres on fundraising, research projects, platform design and outreach initiatives including stakeholder engagement. He curates the Raisina Dialogue, India's annual flagship platform on geopolitics and geo-economics, and chairs CyFy, India's annual conference on cybersecurity and internet governance. He spearheads the foundation's efforts to foster new international partnerships and globalise its platforms. Samir is a Commissioner of The Global Commission on the Stability of Cyberspace, a member of the Regional Action Group of the World Economic Forum (WEF) and is a part of WEF's Global Future Council on Geopolitics. He also sits on the Board of Microsoft's Digital Peace Now initiative. 
Franco Bruni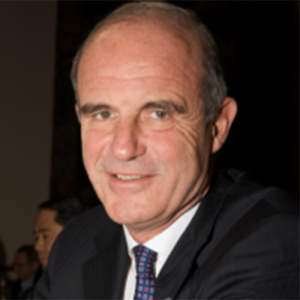 Franco Bruni is ISPI Vice President and Co-Head, Centre on Europe and Global Governance. He is senior professor in the Department of Economics of Bocconi University, where he has been full professor of International Monetary Theory and Policy and member of the Board of Directors of the University. He is Vice Chairman of the UniCredit&Universities Foundation. He is the Italian member of the European Shadow Financial Regulatory Committee. He has degrees from Bocconi and Massachusetts Institute of Technology. He writes editorials for "La Stampa" newspaper. Author of many publications in the fields of Macroeconomics, European Economics, International Banking and Finance, International Relations and Political Economy. He has been an independent member of the Board of Saipem (1998-2005), Unicredit Banca Mobiliare (2000-2007), Pirelli (2005-2014), Mediaset (2015-18). As a visiting professor he has been teaching in several international universities, including NYU, Fudan (Shanghai), Getulio Vargas (Sao Paolo), UNSW (Sidney), UBC (Vancouver). He has also been Vice President and President of SUERF (Société Européenne de Recherches Financières: 1994-2000).    
James McGann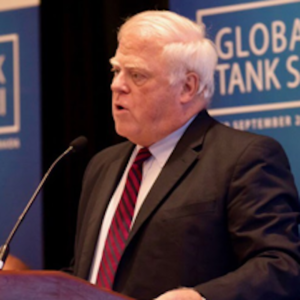 Dr James G. McGann is a Senior Lecturer of International Studies at the Lauder Institute, Director of the Think Tanks and Civil Societies Program and a Senior Fellow at the Fels Institute of Government at the University of Pennsylvania. Prior to assuming his current post, Dr. McGann was Assistant Director of the International Relations Program at the University of Pennsylvania. Dr. McGann has served as a consultant and advisor to the World Bank; the United Nations; the Asian Development Bank; the United States Agency for International Development; the Soros, Rockefeller, MacArthur, Hewlett and Gates foundations; the Carnegie Corporation; and foreign governments on the role of non-governmental, public policy and public engagement organizations in civil society. He was an assistant professor of Political Science at Villanova University where he taught international relations, international organizations and international law. He has served as the Senior Vice President for the Executive Council on Foreign Diplomats, the Public Policy Program Officer for the Pew Charitable Trusts, the Assistant Director of the Institute of Politics, John F. Kennedy School of Government at Harvard University. He also served as a Senior Advisor to the Citizens' Network for Foreign Affairs and the Society for International Development. Dr. McGann earned his M.A. and Ph.D. from the University of Pennsylvania. His research and consulting have enabled him to work with governments and civil society organizations in over 114 countries. He has authored over 15 books on think tanks and is the creator and editor of the annual Global Go To Think Tank Index.