Banking for Sustainable and Inclusive Infrastructure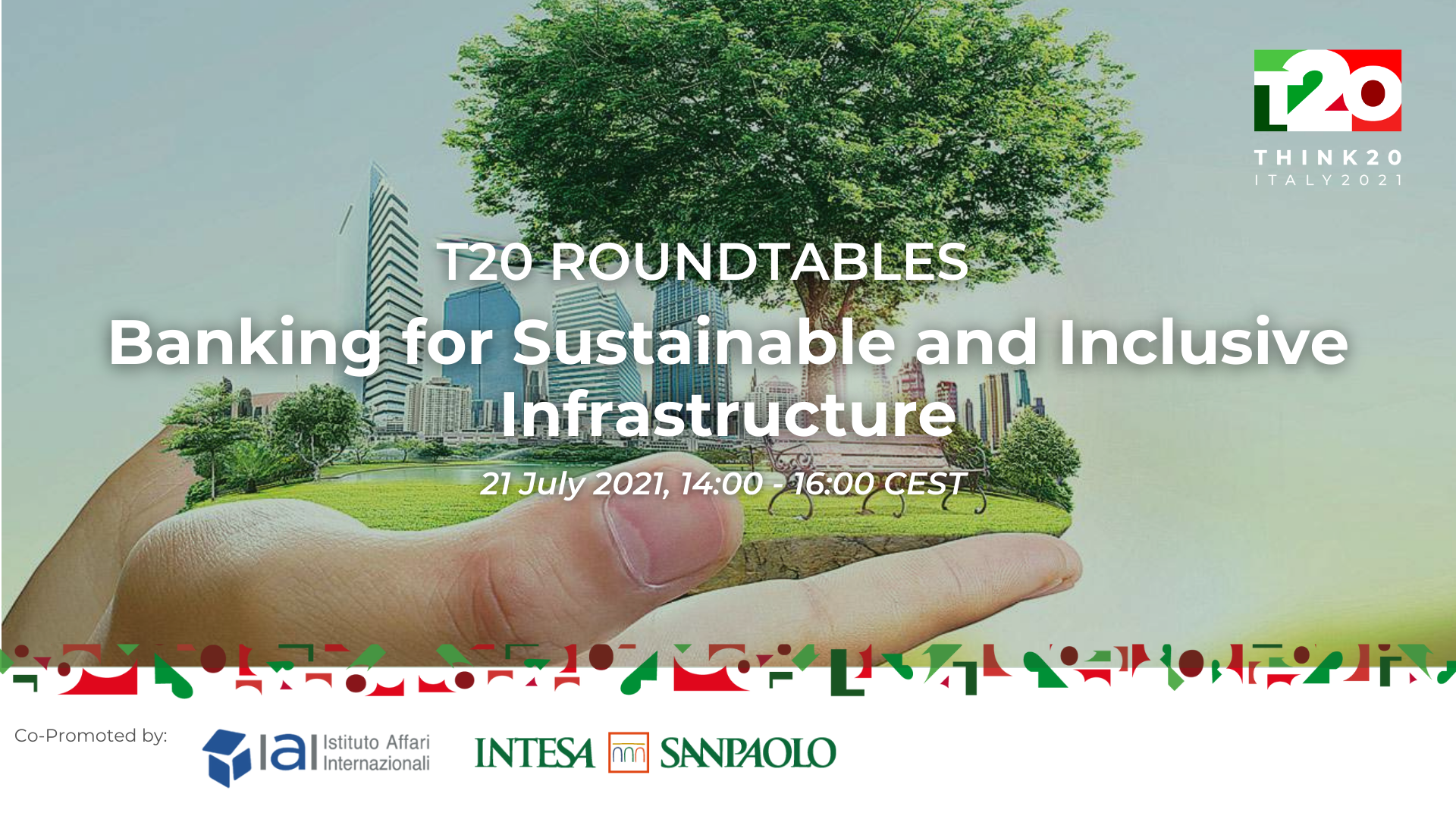 IAI, T20 National Co-Chair in collaboration with Intesa Sanpaolo are organizing the webinar "Banking for Sustainable and Inclusive Infrastructure" within the framework of the T20 Spring Roundtables, which will be held on July 21 from 14:00-16:00 CEST.
To recover from the current crisis, governments are moving away from the measures that protect households and firms from the short-term impact of COVID-19 to policies with longer-term development goals. In this context, reviving investments in infrastructure is decisive for promote sustainable and inclusive development.
Renovation of existing infrastructure, long-term management and maintenance, and investment in green and inclusive projects require significant financial resources, both public and private. Given the exceptional strain on public finances generated by the recent crises, the participation of the private sector appears more crucial than ever. This webinar aims at fostering a dialogue between the T20 and other engagement groups and stakeholders to discuss how the G20 could promote the mobilization of banking investors for sustainable and inclusive infrastructure.