Digital Technologies: Building Global Trust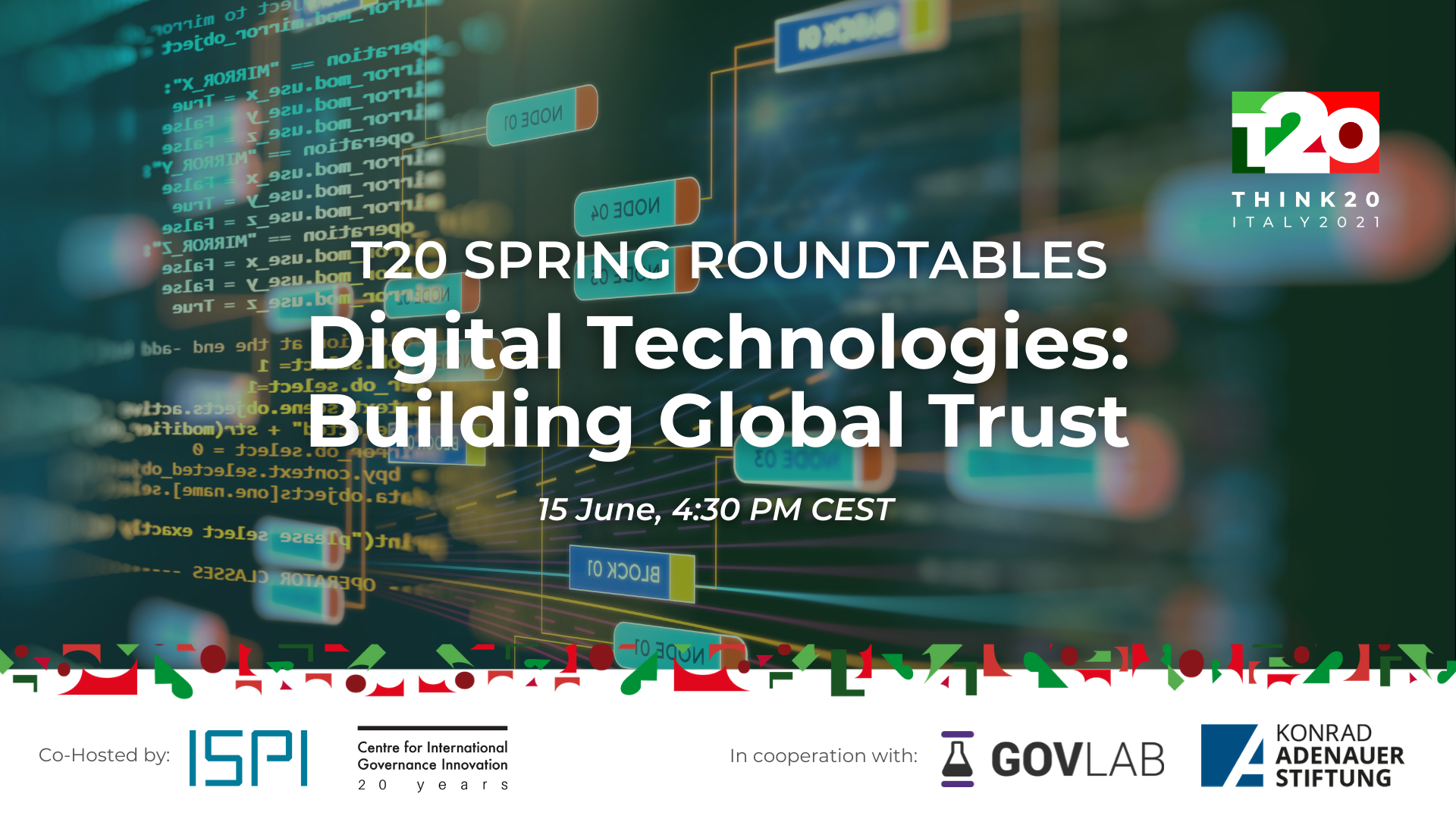 ISPI, the T20 National Coordinator and Chair, and the Centre for International Governance Innovation (CIGI) are co-hosting the T20 Associated-event "Digital Technologies: Building Global Trust", in cooperation with The GovLab and Konrad Adenauer Stiftung (KAS). This Public Event is preceded by a closed-door Workshop by invitation only (see the programme), intended as an occasion to broaden participation in the Task Force (TF) "Digital Transformation".
Cybercrimes, the spread of fake news, misuse of personal data and digital divides are nurturing mistrust in digital innovation and raising ethical concerns. International and national efforts are needed to build global trust in digital technologies and reap their benefits, while reducing their costs.
How to break the link between digitalisation and inequalities? How to effectively fight cybercrime, protect data and enhance cybersecurity? Which international efforts are needed in the context of the G20 and beyond?